Top-tier targets start-ups with accelerator partnership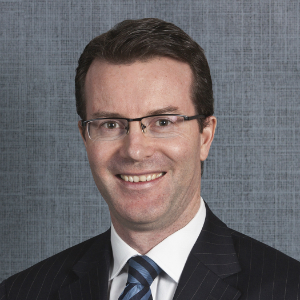 Appetite for the entrepreneurial community is strong among the firms sitting at the BigLaw table, and the relationship can be particularly enriching for young professionals, a partner of a national firm has said.
Capturing clients from Australia's growing pool of start-ups has become a strategic investment for firms reassessing their position in the changing legal landscape.
According to Corrs Chambers Westgarth partner Jonathan Farrer (pictured), the dynamic of this breed of clients is offering new opportunities for younger lawyers in top-tier firms.
"From a Corrs perspective, the start-up space is a great opportunity for our lawyers below the partner level to participate and build client relationships.
"A big driver for us to be involved is giving our staff opportunities to develop their business development and relationship development skills," Mr Farrer said.
Speaking exclusively with Lawyers Weekly, the corporate partner discussed the firm's broad strategy to place itself in Australia's start-up hotbed.
"There are a lot of start-ups out there [that] are very high-growth companies, that in a very short period of time will become very large and some of the leading companies in Australia.
"We're very keen to develop relationships with those companies at an early stage, so having a start-up strategy is critical," Mr Farrer said.
Corrs has actively supported innovation community Springboard in Australia's major capital cities for a number of years. The entrepreneurial accelerator program has, to date, connected more than 600 women-led companies with business experts.
More recently, the firm has homed in on the tertiary sector. Last year it sponsored an entrepreneurs' course with the University of Melbourne's Wade Institute, and it has just announced a partnership with the university to back the Melbourne Accelerator Program (MAP). Corrs will deliver legal "master-classes" and regular half-day clinics as part of the three-year agreement.
The firm's contribution to the MAP has been described as a six-figure investment comprising financial and talent contribution.
The MAP is run from an office space in north Melbourne and competitively selects 10 start-ups to participate in the program per year. Each MAP start-up receives $20,000 in addition to structured mentoring and pitching opportunities.
"They're very excited about their businesses and want to make sure that they're doing the right thing from a legal perspective.
"A few of the [entrepreneurs] do have a legal background but most of them aren't lawyers," Mr Farrer said.
Corrs partners Philip Catania and John Tuck have been delivering the master-classes alongside Mr Farrer. The latter added that the workshops are recognised as a useful way for the firm's younger lawyers to gain exposure to start-ups and their unique business needs.
"In addition to the formal clinics, we're catching up with them one on one and talking to them to help understand their business."
As part of Corrs' arrangement with the MAP, participating start-ups are also trialling a custom-built platform the firm has developed. The platform is designed specifically for start-up clients – new, agile market entrants in need of legal basics and access to established legal specialists.
The one stop shop-style platform will offer precedent documents canvassing the areas of corporate, IP and employment law; however, it remains a work in progress. Mr Farrer said the pilot platform has been well received and continues to be tweaked with feedback from the MAP players.
"We're really the only top-tier firm that has developed this sort of technology in-house.
"You get the best of both worlds. You get the online efficiencies and the ability to do things yourself but you also get the ability, when you do have problems or need some help, to work with lawyers who have specialisation in the area you need help with, but also have an understanding of the base documents you're working with," Mr Farrer said.