Firms failing lawyers in distress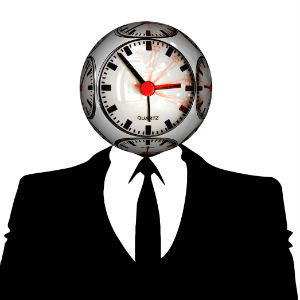 A retired judge has asked lawyers to consider just how happy they really are, adding that work-life imbalance in law must be tackled at every level.
Speaking at an event hosted by the Gold Coast District Law Association last month, retired judge Clive Wall QC encouraged lawyers to make an honest assessment of their wellbeing and quality of life.
While maintaining that the responsibility for personal wellbeing and setting work-life boundaries falls to the individual, Mr Wall believes more must be done within firms. Only then will it be possible to change the apparent work-obsessed culture in law, he said.
"Lawyers at top-tier firms have described [work conditions] as follows: you are expected to marry the firm and commit foremost to your work, which causes conflicts in sorting out a work-family-social life balance.
"[One lawyer] worked two to three months straight with only one day off. He described work at two other firms as 'nose to the grind[stone], treated more like a commodity than a human, extremely long hours'. Clearly these working conditions can cause stress," Mr Wall said.
The judge described a troubling dynamic where some firms overwork skeleton staffs and junior lawyers commit to unhealthy hours in a bid to be considered for promotion. The duality of the problem leads to situations where untreated stress can become debilitating, he said.
"One young lawyer leaves a spare suit at the office and returns to work at night after going to the gym in order to stay ahead. It is not unusual for him to only have four to five hours' sleep at night.
 "Young clerks are told to be there before the partner. 'Don't leave until after the partner leaves', otherwise they don't stand a chance at a graduate position," Mr Wall said.
However, it is not only top-tier lawyers likely to succumb to excessive hours and an inability to properly cope with stress. Mr Wall illustrated that many lawyers struggle to cope with work, using the anecdotal experience of his own colleagues.
The judge noted that the topic of emotional stress in the profession had recently been raised at a judicial conference in Queensland, which acknowledged that 30 per cent of legal disciplinary matters coming before the Legal Services Commissioner involved emotional stress as a factor.
Citing a 2015 PsychSafe report that looked at the causes and consequences of psychosocial risk exposure at work, Mr Wall said that poor wellbeing was consistent across top- and mid-tier firms.
The PsychSafe findings also revealed that lawyers reported the highest levels of alcohol and nicotine abuse.
"Lawyers were more likely than other professionals to be exposed to the majority of the poor interpersonal behaviour psychosocial risks/sub-risks, including incivility, interpersonal deviance, verbal abuse, work obstruction, emotional neglect, mistreatment overall, bullying via destabilisation, overwork and threat to professional standing behaviours," Mr Wall said.
According to the judge, law societies should do more to bring the seriousness of stress-related symptoms and the overall financial burdens their members bear to the attention of employers. Work cultures that promote regular holidays are also critically important for productivity and staff wellbeing, he added.
"I am far from satisfied that employers are as understanding, caring and supportive as those referred to at a recent wellness breakfast [in Queensland]. Some are, but not all," Mr Wall said.
"Employers need to accept responsibility for the environment that clearly contributes to those symptoms. Without employer involvement problems will persist."
The breakfast talk concluded with the judge serving recommendations for his top three mindfulness apps: Smiling Mind, Headspace and The Happiness Trap.
"Don't park your problems under a tablet. Seek early help. A free mobile phone app may assist. Resources are there to help."
Psychologist Dr Rebekah Doley also presented at the breakfast talk.