Boat mystery prompts calls to reform to Qld estate laws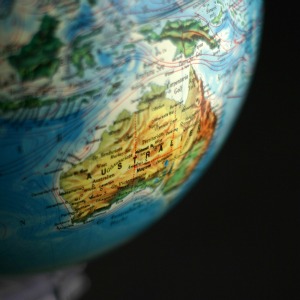 Four years after a woman mysteriously disappeared from a boat while travelling overseas, an estate lawyer is shining a light on a "grey area" of estate law in Queensland.
According to estate litigation lawyer Charlie Young, Queensland laws do not adequately cover the fate of a missing person's assets. The Bennett & Philp senior associate is calling for a change to the state law that requires a person to be missing for seven years before they can be legally presumed dead.
"That is a long time to wait for the family involved and it can be very difficult for the family to manage the person's affairs during that time.
"Family members of missing persons, often experiencing significant pain and distress, soon come to realise that they are not legally entitled to manage their loved one's affairs if no attorney has been appointed. Reform would make things much easier for the family," Mr Young said.
The Brisbane lawyer is using the tragic experience of one of his clients to bring attention to his call for Queensland's estate laws to be aligned with legislative provisions in NSW and Victoria.
In 2014 Mr Young represented the brother of a woman who disappeared in 2012 before the Queensland Civil and Administrative Tribunal. Two years from the time of the woman's disappearance, the tribunal made the decision to give her partner a condition to exercise an enduring power of attorney.
Mr Young's client had hoped to appoint a public trustee as the sole administrator for his sister's estate.
"She vanished off her yacht in the middle of the night while overseas. There were no witnesses. Her body has never been found. It was unlikely now her disappearance would ever be resolved," Mr Young said. 
"Victoria and NSW have legislation allowing for the appointment of someone to manage the assets of missing persons. Queensland legislation does not specifically address what can or should happen with a missing person's assets or financial affairs.
"It is overdue for Queensland to implement something similar, and it's frustrating that two years have passed since the need for change became apparent and nothing has been done yet," Mr Young said.
He argued that while many reported missing persons are found, Queensland has no law to safeguard the protection and administration of their estates while they are missing.
Unless a missing person has taken steps to appoint a power of attorney before their disappearance, the protections afforded to their estate in Queensland are ambiguous, Mr Young added.
"Nobody seems to be actively investigating [the disappearance] now. As the place of her disappearance has not been verified, there appears to be an unresolved issue as to which country has jurisdiction of the matter and whether it is even something Queensland police can or should investigate," he said.
Canada, England and parts of the US also have legislation to deal with the estates of missing persons.  
The names of those involved in the missing person's estate matter have not been disclosed for legal reasons.