NSW legal professionals least satisfied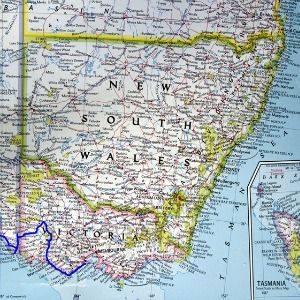 Exclusive research conducted by Momentum Intelligence, in partnership with Lawyers Weekly, has revealed legal professionals in NSW are the nation's least satisfied.
The Legal Firm of Choice Satisfaction Report 2016 asked legal professionals how satisfied they are in their current role.
According to the report, NSW has the lowest rate of satisfaction among legal professionals.
Speaking on the latest episode of The Lawyers Weekly Show, Momentum Intelligence head of client services and sales research Andrew Scott (pictured) said the survey showed low satisfaction rates can be put down to a number of reasons.
"One of the biggest factors highlighted among dissatisfied people was the lack of communication between staff and employers," he said.
Other factors impacting employee satisfaction rates included limited career progression opportunities, a negative culture within their firm and their inability to maintain an effective work-life balance, according to Mr Scott.
He noted that the report found principals and partners are generally the most satisfied, regardless of the state in which they operate. He also said that those new to the industry are among the highly satisfied.
"Principals and partners are generally the most satisfied, which you'd expect … [Also] that group of people who come in when they first start," he said.
"Graduates and people with between one and three years' experience, they're absolutely pumped."
Those who have been in the profession for four to six years are the least satisfied, according to Mr Scott.
"What we're seeing is this emerging band of people that have the most neutral [sentiment] or dissatisfaction with their current role. That sits in that four to six year bracket."
The research was conducted during June and July 2016, with participants asked to complete a self-administered questionnaire via an online portal.
The questionnaire asked legal professionals how satisfied they are in their current role, which factors would be important in their decision to move firms, which firms they deem most attractive and which, if any, recruiters they may use for this process.
In total, 1,864 responses were received, with the data validation process resulting in a total usable sample of 1,561 legal professionals.
To find out more about the available reports from the Legal Firm of Choice 2016 research, contact Andrew Scott on 02 9922 3300 or via This email address is being protected from spambots. You need JavaScript enabled to view it.