Firm slams 'murky' liability amid rising street drug use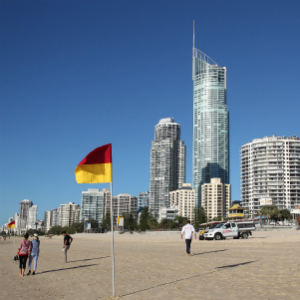 A Gold Coast firm says pubs and nightclubs should share some of the liability if their premises are used by suppliers of the new "zombie drug", Flakka.
Flakka is the latest street drug to hit Australia and is described as having a similar addictive potential to bath salts and methamphetamines. It can have damaging short- and long-term effects, including rapid heart rate and palpitations, increased blood pressure, anxiety, paranoia and psychosis.
Studies conducted on Flakka have shown users also exhibit aggressive behaviour and delusions of superhuman strength upon taking the drug, making them extremely dangerous to be around.
According to Parker Simmonds Solicitors & Lawyers, the issue of liability is "murky" when it comes to innocent people being injured by those on the drug. Solicitor Bruce Simmonds said proprietors who are pushing the drug in their premises or know their premises are being used to push the drug should cop some of the responsibility.
Mr Simmonds feels that pubs and clubs have a duty to stamp out drug supply and use in their premises, and do more than pay lip service to the issue.
"There needs to be discussion on how you do that, but someone's supplying those zombie drugs to users and it's time society took a much more hard-line attitude toward how those drugs are being distributed," he said.
"If nightclubs and venues see someone under the influence of drugs they are clearly going to be liable for any injury or damage that the user causes if they just do nothing and then allow them to leave. They could be held liable to anyone for third-party injury or damage.
"If pubs and clubs had to share some of the liability for the consequences of street drug use, it might be an important step forward in controlling their use and especially protecting society from out-of-control users."
Mr Simmonds noted the emergence of Flakka and other street drugs is a potential game-changer in the injury compensation landscape.
"If the zombie drug craze is worsening, you also have to wonder about the contributing factor of the effects of alcohol too," he added.
"Maybe it should be considered that the number of drinks also plays a part in nightclubs' duty of care to patrons and the wider public."