If you're human and you know it, sell your brand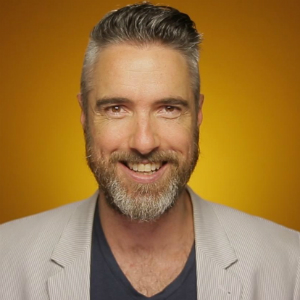 According to a video marketing specialist, one of the ways lawyers can make their services more appealing is to communicate one obvious feature they share with would-be clients – that they are human.
In Chris Schwager's view, lawyers have a particular approach to selling their personal and business brand. Many know that marketing is an essential part of establishing a business presence, but their focus is distracted by a range of competing fears.
Savvy firms, however, understand that the secret to connecting with audiences is relatability. Mostly, Mr Schwager says, people just want to connect with people.
"Everybody is looking for ways to differentiate and attract clients and they have to know what their options are. Relationship-building and the idea of 'people buy from people' is to a certain degree where video marketing fits into the mix, because video is humanising and good at making connections," he said.  
Mr Schwager is the director and owner of Ridge Films. He counts Clayton Utz and several smaller law firms among his clients. Ridge Films has been in the business of 'inbound video marketing', where multimedia is used to generate organic engagement with a brand, for the past 15 years.
Mr Schwager believes that many lawyers are held back from hard marketing because of fears about what their peers in the profession may think about the way they are pitching their services. And, he said, this aversion is preventing them from connecting with a significant pool of potential clients.
For those who are not completely deterred from taking their business messaging to video, it rarely plays into a wider marketing strategy and often risks being reduced to a few slapdash phone videos, he added.
"Some businesses just think that they will produce an explainer video because that's what the competitors are doing. It is common for lawyers to all be looking at what the others are doing and thinking that 'If we can just do it a bit better than them, that'll be good enough'," Mr Schwager said.
"Because lawyers are conservative, they are looking to peers that may be judging them on their businesses and not necessarily focused on target market and not necessarily focused on attracting the next client," he said.
It perhaps comes as no surprise that the video marketing specialist describes the sentiment he has observed in law as "ultra-conservative".
However, Mr Schwager added that online platforms such as LinkedIn, Facebook and YouTube have moved more firms to respond to market expectations, and communicate in ways that make them more accessible to potential clients.
He suggested that the legal services industry and grassroots business in suburban areas, in particular, could benefit from unshackling themselves from the fear and trying something new.
"Lawyers want to be perceived as relatable and I think they really fear being perceived as cold or calculating. From our point of view as video marketers, we use video to shift that value and that understanding," Mr Schwager said.
"Of course, video marketing is but one of many avenues to improve the quality of business and I think it is good practice for any business to ask what those opportunities are."
Mr Schwager will be a panelist at the inaugural Lawyers Weekly Future Forum and will also host a workshop on using video as a platform for thought leadership.
The day-long Future Form will be held next month at venues in Sydney and Melbourne. For more information see here.