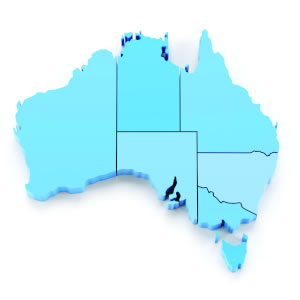 The Model Work Health and Safety Act introduced in 2011 has failed to unify health and safety laws around Australia, with two states yet to implement the act, according to a Clyde & Co partner.
Speaking on an episode of The Lawyers Weekly Show podcast recently, Clyde & Co partner Alena Titterton spoke about developments in the harmonisation of health and safety laws around the country, along with the jurisdictional differences that are preventing true harmonisation.
"My particular area of focus is health and safety law, so I think you'd have to have been living under a rock over the last five years if you haven't heard about the harmonisation of health and safety laws around the country," Ms Titterton said.
The Model Work Health and Safety Act was introduced in 2011, and all jurisdictions adopted it during 2012 and 2013 apart from Victoria and Western Australia.
"Western Australia is due to come on board as of January 2017, and Victoria hasn't adopted the harmonised model," Ms Titterton said.
"There's this whole debate that rages around whether harmonisation has been successful or not, and I'm on record as having said right from the beginning of the process, that it was never possible to achieve harmonisation and consistency of that legislation when you're adopting a model laws kind of approach, because you're always going to get jurisdictional differences over time."
She continued: "I think we kind of thought that we'd get to see those differences maybe five years down the track. We saw them in the first couple of years of law, which was incredible."
On top of this, differences between the courts in each jurisdiction have been highlighted.
"I think perhaps what's the more interesting development, is that while you've got this harmonisation of the laws, you've also got a divergence in which courts around the country are hearing health and safety prosecutions," Ms Titterton said.
"In NSW, there was quite a public campaign to move away from the specialist court in the NSW Industrial Court. Now we've got these safety prosecutions being heard in the District and Supreme Courts in NSW."
"Almost at the same time, we've got an Industrial Magistrates Court being set up in the ACT, developing this specialised jurisprudence in the area, so we've got a Chief Magistrate down there that's kind of putting out some really interesting decisions."
A further issue Ms Titterton touched on was the fact that courts don't publish transcripts of work health and safety cases.
"One of the other interesting aspects of things, and I think it's a related point, is that a lot of these cases are being heard in courts that don't publish their judgments," she said.
"There are two key policy reasons for sentencing in regulatory enforcement, such as safety prosecutions, and that's your general deterrents and your specific deterrents. But you also want to send that message out to the community at large, that failing to look after the health and safety of your workers and other people at your workplaces, is going to come with significant ramifications."