Firm applauds Victorian health shake-up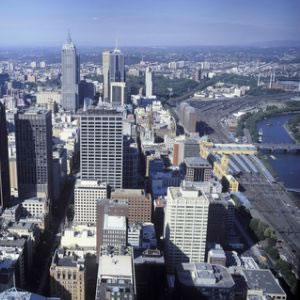 Maurice Blackburn Lawyers has welcomed an overhaul of the Victorian health system but noted patients must come before bureaucracy.
Maurice Blackburn head of medical negligence Kathryn Booth said the shake-up is welcome, but that it remains critical that all solutions for delivering better outcomes are focused on justice for victims, survivors and their families.
Ms Booth's comments came after a recent review of Bacchus Marsh Hospital confirmed 11 babies have died in potentially avoidable circumstances since 2001.
Ms Booth said what has happened at the Victorian hospital is "unspeakable and preventable", with the scale of the tragedy "the worst the firm had encountered".
"These events were a wake-up call for our state's health system," Ms Booth said.
"Bureaucracy played a key role in these events, and it is critical that the solutions focus on justice for victims, survivors and their families, and not bureaucracy.
"These cases exposed significant safety and quality issues that have put patients at risk over many years – events that have cost our system millions of dollars and the confidence of the patients who rely on it. No amount can ever be put on the human costs of these events."
Ms Booth said many of the recommendations in the overhaul are a "good first step", particularly the introduction of a watchdog with greater scrutiny.
"We do, however, have a number of concerns about any proposal for a no-fault scheme," she said.
"A no-fault scheme is more bureaucracy, not less – a scheme that will be asking all Victorians to pay for the mistakes that doctors have made."
Ms Booth noted there are better and more effective ways to drive open disclosure.
"Our hope is that this shake-up can lead to a road map for a safer system that has clear high standards and that also gets the culture right for whistleblowers, to prevent future incidents," she said.
"What happened at Bacchus Marsh must never occur again and today is a key first step in achieving this – patients expect and deserve much better."