In-house teams tightening purse strings for external spending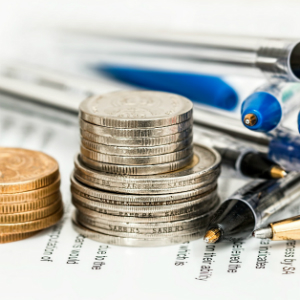 Findings from a new corporate counsel benchmarking report suggest that technology spending has superseded the investment that in-house counsel are willing to make in external legal teams.
Legal spending for external counsel has only increased by 1 per cent in the past year, a new in-house survey has revealed. Originally published in Corporate Counsel, findings from HBR Consulting's 13th annual Law Department Survey also show that in-house investment in technology has risen by 2 per cent.
The law department survey drew its findings from interviews with 275 law departments belonging to 22 different industries across 10 countries.
HBR advises a range of in-house teams, from professional services to law firms and corporate legal departments. According to survey editor and managing director Lauren Chung, legal spending is increasingly being targeted at analytics and document management. This trend, she suggests, is using up money that may otherwise have been spent on engaging external lawyers.
"General counsel are investing in new technology to increase the automation of routine tasks, enhance work processes and support data analytics that allow improved decision-making on outside counsel fee arrangements.
"All of these efforts are having a direct impact on legal spending and operational effectiveness," Ms Chung said.  
Another trend to emerge from the survey is that 47 per cent of teams have increased their total number of in-house lawyers.
In keeping with signs from last year's findings, the latest numbers show that 85 per cent of respondents indicated greater reliance on alternative fee arrangements instead of briefing outside counsel. This year corporate spending on outside counsel has dropped 2 per cent.
An overwhelming majority of corporate teams, 80 per cent, said that they intended to increase the use of alternative fees next year. The HBR report suggested that the most commonly used arrangements are "fixed fee per matter and flat fee for all matters in a field of work".
Ms Chung believes the latest findings accord with the attitudes HBR encounters in its consulting work with law departments. In-house teams are focused on getting the most bang for their buck, she suggested.
"There is heightened attention on resource optimisation – the right resources, doing the right work, in the most cost-effective and efficient manner," she said.