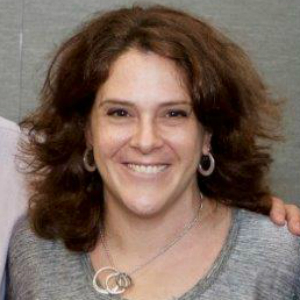 A leading psychologist has told lawyers, particularly those working at the coalface of community services, to follow their gut if a client presents signs of mental illness.
According to clinical and forensic psychologist Dr Katie Seidler, one of the first signs a client could be suffering from some form of mental illness is how lawyers may find themselves responding to that person. She said that if a lawyer's initial feelings towards a client cannot be rationally accounted for, then it might be a red flag that the client suffers from some kind of mental disorder.
"We are kind of paid to engage with people but it's more than that. It's that thing that doesn't come from a logical place; it's a gut reaction to something." Dr Seidler said.
"It's that drive that you have to want to respond to somebody [in some way]. It is when you find yourself disliking or becoming irritated with your client, the kind of people who come into a room and you just find yourself disliking them when there's no clear reason for it. Or conversely, you find yourself wanting to save them and protect them and rescue them," she said.
Dr Seidler made her remarks in a seminar about how lawyers can best support clients suffering from mental illness. The audience, comprised mostly of practitioners working in criminal defence and for community legal centers, met at the Redfern headquarters of Salvos Legal in Sydney.
As an example, she offered a case study about a client who told Dr Seidler, the treating psychologist, that she could not afford food.
Dr Seidler described feeling compelled to offer this client money from her own wallet, despite knowing it crossed ethical boundaries and that there were other ways to assist the client in her predicament.
Her compulsion came from a subconscious place, Dr Seidler explained: she was experiencing a natural but illogical response to a traumatised and therefore overly-reliant person.
"People who are extremely traumatised will become extremely reliant on others, as one example. They become very passive and they don't take responsibility for their own lives. So they will interact with you in such a way so that you are invited to take responsibility to them and it triggers off in us wanting to fix it for them," she said.
Dr Seidler added that a client who displayed any kind of "odd" behaviour, intensity or a strange way of engaging could be symptomatic of any number of mental disorders.
Sometimes subtle behaviours can flag deeper problems, which lawyers can step in to help assist find the right support for. A more complete picture of a person, what they have experienced and how they are coping with those experiences can also provide important context for a legal case, Dr Seidler said.
While there is no single telltale indicator of the variety of affectations people might experience as a result of mental illness, Dr Seidler believes that having a good awareness about a particular client's capacity and insight comes back to common sense.  
"Recognise that it's a human in front of you and what they're talking about is actual experiences that they've lived. It's not just the law, this is someone's life and you have that life in your hands," she said.
The psychologist's talk was part of a day-long series hosted by Salvos Legal, which explored the intersection of mental health and the law.
A number of leading legal practitioners and experts also presented as part of the program, including the former president of the NSW Mental Health Review Tribunal, barrister Greg James AM QC, Guardian-ad-Litem Bill Hoyles, Salvation Army recovery services operations manager Gerard Byrne, and Marie Jepson.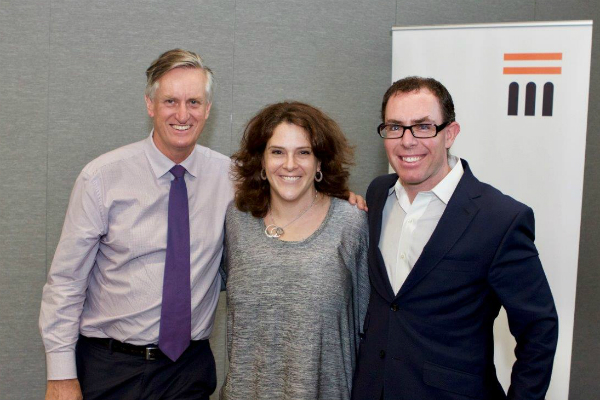 Pictured left to right: John Corker, Dr Katie Seidler and Luke Geary at the Mental Health and the Law lecture hosted by Salvos Legal
Photo courtesy Rocco Rinaldo