Lawyer highlights terrorist threat to Schoolies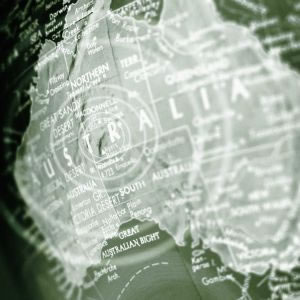 A Gold Coast lawyer wants to open the conversation and make measures against terrorism threats more transparent ahead of Schoolies celebrations.
With Schoolies celebrations kicking off this weekend, Broadbeach law firm Parker Simmonds Solicitors and Lawyers' litigation director Bruce Simmonds has voiced his concern over potential terrorist threats.
Mr Simmonds has frequently called for better safety measures for the partying school leavers, and is urging police and others responsible for Schoolies attendees' safety to give assurances against possible terrorist incidents.
"The elephant in the room is the spectre of some radicalised people targeting Schoolies. I'm sure the police have the best security available ready to protect the kids, but parents need to be publicly reassured," Mr Simmonds said.
"We should not just assume that it can't happen here because it has happened, notably with the Lindt Café siege in Sydney, but police have derailed many planned attacks by young men in Sydney and Melbourne."
At least 11 foiled terrorist attacks have been recorded in Australia since 2014, according to Mr Simmonds, who believes the Gold Coast is not immune to the threat.
"It would be naive to think extremists would leave the Gold Coast alone, as Schoolies must look like a soft target to them," Mr Simmonds said.
Mr Simmonds queried what measures police and Schoolies organisers are taking to keep school leavers safe this year.
"It's well known that drugs and alcohol are rife at Schoolies. You've got thousands of kids in town, away from parental control, running around like headless chooks. Safety should assume an even higher priority this year," Mr Simmonds said.
"I think the parents of Schoolies have a need and a right to know what measures are being taken to keep their children safe this year."
Mr Simmonds suggested that ID passes should be compulsory for anyone trying to get into an apartment complex and that there should be tighter security around all accommodation complexes.
"Ultimately all of the 'stay safe' warnings in the world won't work if the kids ignore them, so the message must be to warn Schoolies to look after one another."