Prison overcrowding costing $80m a year, report finds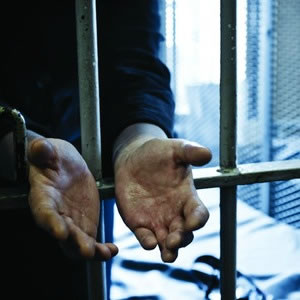 New research has found that overcrowding in NSW prisons may be reaching breaking point.
A report by NSW Auditor-General Margaret Crawford has found that the prison backlog in NSW is costing the state around $80 million per year.
The number of inmates awaiting trial, with cases more than 12 months old, is growing significantly, causing jail overcrowding and costing around $221,000 per day.
"Increases in the operational capacity of the prison system are not keeping pace with increases in inmate numbers," Ms Crawford said.
"The Department of Justice should determine if planned capital investment is sufficient to efficiently and effectively manage inmates over the next two to three years."
According to a report by the ABC, the average occupancy rate has increased to 122 per cent of capacity, up from 112 per cent last year.
"According to Corrective Services, a buffer of 5 per cent in the operational vacancy rate is needed for the effective management of prisons," the report said.
"At 30 June 2016, the rate was only 1.2 per cent, and this fell to less than 1 per cent at 30 September."
In response to the report, the NSW government said more funds will be invested into preventing reoffending in an attempt to ease the pressure on the court system. In addition, the government said five new judges and four more public defenders have been appointed.
But shadow minister for corrections Guy Zangari urged the government to do even more, calling the growing prison system 'broken'.
"A couple of tips for the government would be that they need to address community concerns regarding preventative programs early, so that people actually don't end up in prison," Mr Zangari said.
"The government also needs to address the backlog by giving the courts the resources they need.
"Simply throwing money at the prison system by increasing capacity is not going to solve the problem of people [going] into prison in the first place."
A statement by the NSW government said the issue of overcrowding is being addressed.
"We are also delivering more than 9,000 new prisoner beds over the next five years, including a new state of the art facility at Grafton and expanding Parklea," the statement said.