Unpacking the innovation buzz to offer bespoke client solutions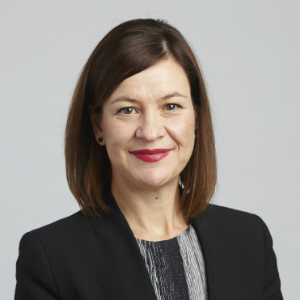 Australian law firms are increasingly helping clients get a handle on the pace of change their businesses face, and are transforming the legal industry's innovation agenda in the process.
'Innovation' is a loaded word for law firms. For the profession, it represents the discomfort of change, necessary as it may be. For BigLaw, it is an essential ingredient for business strategy.
Many firms have approached innovation in earnest this year, attempting to unpack the buzzword in a dynamic regulatory and technological climate. While firms are approaching innovation differently, the common aim is to harness innovation in a way that will both benefit clients and upgrade business processes.
Speaking to Lawyers Weekly, Allens partner Emma Warren (pictured) said clients have been noticeably overwhelmed by the pace of change. In response, the firm is aiming to provide collaborative services or, as Ms Warren put it, to "co-create solutions".
"Innovation is very much a word that's bandied around at the moment but for us, innovation is about talking to our clients and creating bespoke solutions in the way we deliver services to them," Ms Warren said.
"I think the days of being a reactive problem-solver for the direct problem that comes through the door are over for lawyers," she said.
Recent efforts by Allens to understand the diverse needs of its client base have shown that legal services lend themselves well to being part of what the firm calls "bespoke business solutions". Allens has tailored its services from a number of entry points, from the types of products on offer to pricing and staffing options, as well as the opportunity to collaborate in a more client-involved, solution-finding process.
"Clients are calling out for lawyers to be collaborative problem-solvers. They want lawyers to work together with them to come up with solutions that reflect their challenges as a business, and not just address a legal issue in isolation," Ms Warren said.
While clients are under pressure to deal with changes that are occurring at a faster pace than ever, Ms Warren observed that Australia's legal market is responding actively. At Allens, a strategic emphasis has been placed on evoking the "voice" of the client to inform the future direction of the firm.
In October the firm launched a new end-to-end data governance practice to operate across its offices in Sydney, Melbourne, Brisbane and Perth.
"We listen to what clients say and we bring that voice of the client into formulating our policies and our strategies across clients, team, community, people and innovation," Ms Warren said.
"The pace of change is something which we are seeing is a challenge for our clients in terms of their businesses needing to be adaptive and embrace technology, but also the regulatory environment needs to keep pace with that change as well," she said.