LGBTI network goes global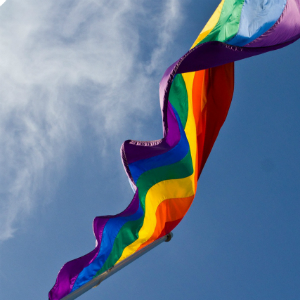 One firm has rebranded its LGBTI network internationally to encourage inclusion. 
Herbert Smith Freehills has relaunched its LGBTI network as a global one in an attempt to facilitate inclusion across the firm while growing the network.
"There's no question that our firm operates in areas where there are limitations on freedom of expression and on your expression of your sexual orientation," Melbourne-based partner Anthony Wood told Lawyers Weekly.
"We want to make sure that our firm is always there to support any and all of our employees who might be in areas, whether it's in the Middle East or parts of Asia, which don't necessarily provide the welcoming legal structure that we're lucky enough to enjoy here in Australia."
Around 450 HSF employees in Australia either identify with or are allies and supporters of the LGBTI community. Mr Wood said uniting Australian employees with others around the globe allows the network to pool resources and share philosophies, making it stronger.
"In one sense, it's probably another product of the globalisation of our firm and a natural evolution in creating synergy between our offices," he said.
"[It's] a great thing, I think, culturally for our firm to be able to say that we are breaking down the systemic areas that we had and creating opportunities for sharing resources and philosophies."
The network has been rebranded as IRIS, the name of the Greek goddess of the rainbow and a symbol for LGBTI communities worldwide. The letters stand for inclusion, respect, identity and sexuality.
Mr Wood, who has been recognised as one of The Australian Financial Review's 50 LGBTI executives, said he has been encouraged by the legal community's recent progress in LGBTI inclusion.
"There's so much happening in this space, even in Australia, in the last two years especially: a much greater appreciation within the larger and mid-tier Australian legal firms of a recognition of the need to embrace the diversity that goes with the LGBTI groups and networks, and it's really wonderful to see," Mr Wood said.
"Especially in Sydney and Melbourne, the kind of inter-firm networks and activities that are happening in this space [are] wonderful."