International arbitrators converge on Sydney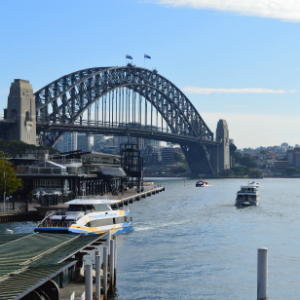 Speaking at a Sydney arbitration conference, London-based lawyer Gary Born of international firm WilmerHale has warned of the challenges facing international arbitration.
According to Mr Born, the world can expect more national policies with an "inward-looking focus". He added that the implications of political developments such as Brexit and Donald Trump's win in the US presidential election will impact international arbitration.
"Winter is coming," Mr Born said.
He also identified the turning of the tide against globalisation as a threat to the international arbitration regime, suggesting that where there is a loss of faith in arbitration, national support for an international regime may wane.
Reflecting on the state of arbitration in the Asia-Pacific region, his seasonal analogy changed.
Mr Born, who is also the president of the Singapore International Arbitration Centre (SIAC) Court of Arbitration, said arbitration in the region has enjoyed a "long, golden summer" with the national courts and legislatures of the Asia-Pacific.
Mr Born's speaking engagements were part of a series of events jointly hosted by CIArb Australia, the Australian Centre for International Commercial Arbitration (ACICA) and the business law section of the Law Council of Australia.
This is fourth time that the international arbitration conference has been held, with Sydney Arbitration Week 2016 running from 21 to 25 November.
Federal Court Chief Justice James Allsop AO officially opened the conference with a speech that acknowledged that an effective international justice system relies on the relationship between courts and arbitrators. As globalisation receives greater scrutiny, Chief Justice Allsop said that this relationship has gained greater importance.
NSW Supreme Court Chief Justice Tom Bathurst AC echoed this sentiment, sharing how judicial attitudes towards arbitration have evolved. He characterised the modern dialogue between arbitrators and the courts as one that is both "effective and efficient".
Another panel explored the concept of legal privilege in arbitration, in a session chaired by the Chief Justice of the Supreme Court of Western Australia, Wayne Martin AC.
Victorian Supreme Court Justice Peter Vickery also led a hypothetical on common ethical issues arising in arbitration.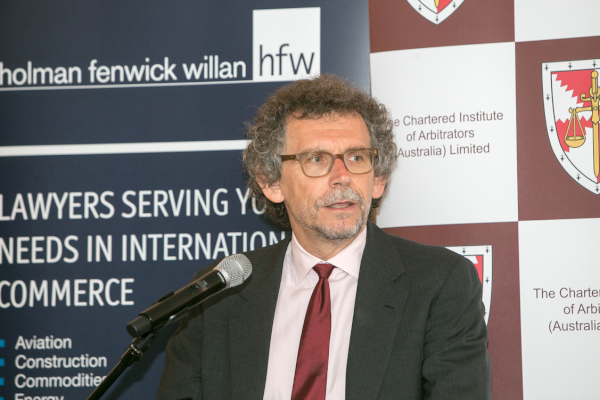 Pictured: Gary Born.