Silly season do's and don'ts revealed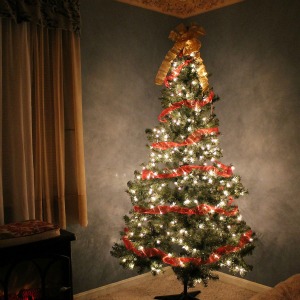 With legal professionals starting to wrap up business and relax for the festive break, a Brisbane-headquartered firm has issued a warning ahead of this year's workplace Christmas parties.
Bennett & Philp Lawyers has flagged a number of dos and don'ts ahead of the silly season.
Speaking on behalf of the firm, injury compensation law specialist and director Trent Johnson says while having a good time is warranted at a staff Christmas party – as is wearing silly hats and enjoying alcoholic refreshments – certain behaviour is not unacceptable.
Mr Johnson said employees need to be aware of the potential legal issues relating to the use of mobile phones at Christmas parties. He said those who use them to record, exchange or upload footage showcasing inappropriate behaviour on social media sites could find themselves out of a job or even facing legal action from unhappy colleagues.
"These days, people seem to have their mobiles ready to video every incident they see, then upload it to social media or sites like YouTube. The traditional view that anything that happens at the work Christmas party remains in-house means little when everyone has a mobile with a camera," Mr Johnson said.
"The temptation to upload some office party highlights to public content sites like Facebook or YouTube is very real.
"Employers need to have a policy in place to avoid disputes and also to ensure that staff understand that a work-organised and funded Christmas event is covered by workplace laws. The general rule is that if the boss is paying for it, then it's a work event.
"That means people who bring their firm or fellow colleagues into disrepute by uploading uncensored material to social sites could find themselves out of a job if their behaviour breaches a term of their employment."
Mr Johnson said colleagues are entitled to take legal action if their "Christmas antics" were uploaded to social media and websites without their knowledge or permission.
"An employer might also be held accountable for uploaded material if an aggrieved employee successfully claims that their employer failed to prevent something that happened at a workplace event from being shown or published to others, resulting in embarrassment, ridicule or distress," he added.
"The safest option for any form of workplace Christmas function would be to ban mobile phones or any camera-equipped portable device."
However, Mr Johnson admitted that from a practical point of view, banning all mobile phones from a work Christmas party is unrealistic.
"Perhaps from a practical perspective, employers should educate staff on the risks they expose themselves and others to by filming and broadcasting material at such events, and encourage staff to put their phones away and focus on socialising with their work colleagues," he suggested.
Mr Johnson said employers are entitled to maintain that all staff have a responsibility to not undermine the business in any way, and posting inappropriate images or video on social media websites could harm the employee's and the firm's reputation.
"Both employers and employees have responsibilities about Christmas workplace partying. Alcohol sometimes change people's personalities and things done in the heat of the moment can't be undone if the actions are filmed and uploaded to the internet for the world to see," he said.
"Leaving your mobile switched off in your pocket or bag could make everyone's end of year function a bit more enjoyable, and avoid recriminations later."