Maurice Blackburn principal acts in police tasering scandal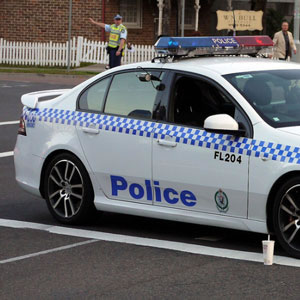 A Maurice Blackburn principal has acted as legal adviser on behalf of a law school professor and his partner, after three police officers were accused of assaulting and tasering the couple.
Associate Professor Robert Cunningham and Catherine Atoms took civil action against police officers Peter Clark, Simon Traynor and Glenn Caldwell, and the State of Western Australia, for malicious prosecution, false imprisonment, assault and battery.
It comes after an incident that occurred over eight years ago.
The District Court of Western Australia heard how Dr Cunningham and Ms Atoms stopped to help a stranger who had fallen into a hedge outside a Fremantle hotel. Shortly afterwards, both were grabbed and handcuffed by police who kicked and tasered the couple before taking them to Fremantle police station.
Originally, when the court heard the case, the charges against the officers were dismissed due to a lack of credibility and reliability.
However, earlier this month District Court Judge Felicity Davis awarded her judgement in favour of Dr Cunningham and Ms Atoms.
Maurice Blackburn principal Phil Gleeson acted as a lawyer to the couple and said the decision marked an important milestone in his clients' long battle to have the behaviour of the police that night scrutinised.
"Being tasered, handcuffed, arrested and charged in what amounted to an unlawful arrest and use of weapons has had a profound effect on my clients' lives," Mr Gleeson said.
"They took on this civil suit after many years of unsuccessfully trying to bring the wrongful arrest and behaviour of the police to the attention of the various authorities so they could be independently investigated and appropriately addressed.
"Her Honour has meticulously considered all the evidence in this case. She has concluded that police had no lawful basis to arrest my clients that evening and their mistake was compounded by their poor behaviour and treatment of Dr Cunningham and Ms Atoms afterwards."