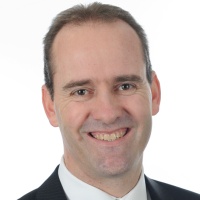 Gadens' Melbourne office has announced that it will call an iconic development home from 2020.
According to a statement released by the firm, it will move to Cbus Property's $1.25 billion Collins Arch development at 447 Collin Street in three years' time.
The move will see Gadens hold 5,000 square metres of commercial space, taking up 2.5 floors in the western tower of Collins Arch.
"We are delighted to announce that Collins Arch will be the future home of Gadens and extend our congratulations to Cbus Property on this premier development and what will be the high-profile, premium building in the city and a landmark in Melbourne," said Gadens Melbourne CEO Grant Scott-Hayward.
"This highly significant step for our firm and its future will further enhance our market position and demonstrates our commitment to being a pre-eminent, independent Australian firm.
"Collins Arch offers the unique opportunity to truly align our work space with our work ethos, in line with our focus on being an employer of choice with a high-performance culture for our clients. It will enable our people to collaborate more widely in a work environment designed specifically for our needs, complemented by first-rate facilities."
According to Mr Scott-Hayward, the Collins Arch development will take up the entire city block between Collins Street, William Street, Market Street and Flinders Lane.
He noted that the mixed-use destination development will provide what is anticipated to be Melbourne's first WELL-rated commercial building when completed in 2019.
"The building's WELL rating, together with carefully considered planning and amenities, will unequivocally support the health and wellbeing of our people and makes the Cbus Property development an opportunity we simply couldn't look past," he said.
"Staff will have access to a gym and top-class end-of-trip facilities, and the five-star NABERS energy rating will enhance our environmental sustainability outcomes."