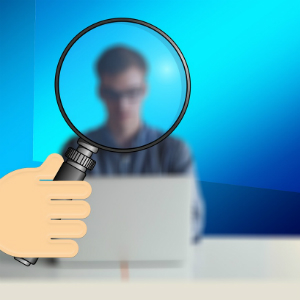 A new report has highlighted how those new to the profession can stand out from the pack to gain employment opportunities.
According to the new report by Hays, How to get a job in 2017, there are several things professionals across all industries, including law, can do to prove they can add value to a business.
"More employers have indicated they plan to add to their headcount this year, but the focus on securing the most useful person has seen them become more mindful when recruiting," said Nick Deligiannis, managing director of Hays in Australia and New Zealand.
"Employers won't take a chance on a candidate who doesn't meet all their criteria, meaning job seekers need to work hard to prove they are the right person for the job and possess the necessary technical and soft skills along with the right cultural fit.
"Once identified, employers move quickly to secure the right person, whether that's in a temporary or permanent capacity."
According to Mr Deligiannis, the first thing professionals can do to stand from other prospective employees is to be honest.
"Employers won't consider you if you don't match 100 per cent of a job's requirements. So before applying, ask yourself if your skills and experience match those required for the job you want," he said.
"If not, look for opportunities to upskill yourself within your own time in order to be ready to apply the next time a similar job becomes available."
Secondly, Mr Deligiannis recommended servicing your CV and online profiles regularly.
"Employers move quickly once they identify highly skilled, suitable talent," he said.
"Regularly updating your CV and online profiles to reflect the progression of your skills, responsibilities and successes ensures you project an accurate representation of the value you offer.
"It also keeps you ready to apply the minute your dream job becomes available."
Thirdly, professionals should provide proof of their relevant experience in order to stand out.
"When updating your CV, add quantifiable achievements and results to give hiring managers the proof they want that you produce results," he said.
"One simple trick to help you do this is to use action verbs to bring your successes front and centre.
"For example, instead of writing that you managed a team, try verbs such as 'directed', 'united' or 'motivated'. I.e. 'I united and motivated a team of five underperformers. After one year our customer service scores had increased 55 per cent'."
Next, Mr Deligiannis recommended that professionals "know their story" before applying for any job.
"A unique selling proposition, or USP, positions you in the candidate market based on your personal strengths, skills, experience and value," he said.
"It spells out why an employer should select you above all other candidates.
"If you don't have a USP, identify it so you have an authentic and consistent story that communicates to hiring managers the value you could provide to them."
Finally, Mr Deligiannis said it's important to be aware of your brand and how that translates to employers.
"From the blogs you write to your status updates, the people and organisations you follow to the content you like, your collective online activity personifies your 'brand'," he explained.
"Hiring managers research you online, so make your brand work for you by ensuring every update, tweet and share is aligned to your area of expertise, communicates what you've done and is true to who you are."