Listed firm sees share price spike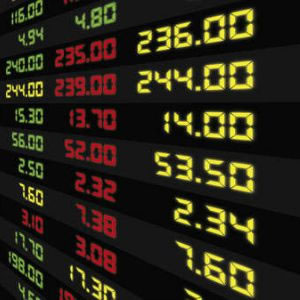 Despite troubling times in recent months, embattled law firm Slater and Gordon has recorded a significant spike in its share price.
Over the past 12 months alone, Slater and Gordon has been hit with class action suits from both Maurice Blackburn and ACA Lawyers, recorded a $1 billion annual loss and had investors lash out over its climbing debt.
As such, the firm has also been subject to a volatile share price.
However, 2017 could be the start of a rebound for Slater and Gordon, with the firm's share price steadily increasing over the last week.
As of 6 January, Slater and Gordon's share price was listed at 24 cents a share, before climbing to 29 cents a share and peaking at 30 cents a share, as of 10 January. At the time this article was published, Slater and Gordon's share price was sitting comfortably at 28 cents a share.
When asked to comment on what led to the recent spike and whether this was a reflection of a larger increase on the horizon, a Slater and Gordon spokeswoman said: "We do not comment or speculate on our share price".
Nevertheless, the firm did reveal how it intends to respond to market challenges in 2017.
"At the AGM in November, group managing director Andrew Grech outlined the priorities for the business, which include restoring earnings and cash flow by continuing to deliver the UK performance improvement program and continuing to improve our already strong Australian business, which will in turn allow us to refinance debt and provide greater certainty for stakeholders," the spokeswoman said.
"In that respect we informed the market in December that we were working proactively and co-operatively with our lenders to explore and manage options for the refinancing and recapitalisation of the group.
"Key to our success will be continuing to ensure that our clients are at the centre of everything we do."
Slater and Gordon's spokeswoman also shared the big goals the firm has for the year ahead.
"Our success over the past 80 years is because of our commitment to our clients," she said.
"This is what we do best and this is what we will continue to do every single day in every office across Australia and the UK."