New office for Maddocks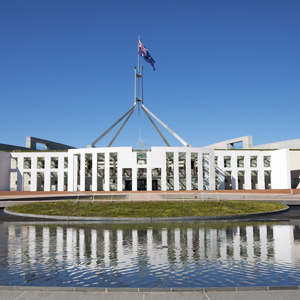 Maddocks has announced the opening of its new Canberra office.
Maddocks has today (27 February) announced the opening of its new Canberra office.
The office is in addition to those already in Melbourne and Sydney and is aimed at better servicing the demands of Commonwealth Government clients. 
"The new office will enable us to serve our Canberra-based clients, and those with an interest in
Canberra, with local facilities and specialised local knowledge," said Mark Henry, head of the Maddocks' government sector.
Maddocks' Canberra office will be headed by Simonetta Astolfi, who has over 20 years' experience dealing with high-level, complex public and private sector legal issues. She will lead a team of lawyers advising Commonwealth clients on regulatory issues, commercial matters and dispute resolution.
David Rennick, Maddocks' CEO, said the Canberra office would be the missing link in the firm's already strong government practice, adding that close to half of the firm's revenue is currently sourced from the public sector.
"Our government clients are saying to us that being here and being close to the decision makers and the departments and the Commonwealth authorities is really important to understanding what their issues are, and so you develop a different level of relationship by being in Canberra," he said.
Maddocks submitted its application for inclusion on the Legal Services Multi-User List (LSMUL) on Friday (24 February) along with all other firms and sole practitioners competing for work from government agencies and departments.
The LSMUL aims to expand the number of law firms available for the Commonwealth and increase transparency in the selection process.
"We see that as an opportunity for us to offer our services to a wider range of federal government departments and agencies, but there are a lot of them, so we'll be picking the ones [where] we think we've got the expertise to provide appropriate services," said Rennick, adding that competition was always "fierce" in Canberra.
Maddocks will engage in work at a number of levels, including project work, procurement administrative law, litigation, employment and property.
"We tend to compete at the top level," said Rennick. "Our view is that we have and will have the people capable of doing that. [Law firm] size is actually irrelevant to your position in the market."
Last week, Rennick told Lawyers Weekly that the firm is busily recruiting and has its "eyes open" for a merger partner.
"It's not quite merger mania yet, but it could be and we've got our eyes on that," he said, adding that the impact of international firms is positive for the Australian market.
"We've received lots of invitations to talk to overseas law firms [in the last 12 months or more]. Obviously we've got lots of friends overseas and we've got our eyes open."
Rennick would not comment as to which firms have approached Maddocks about a possible merger.