No free pass for lawyer's public travel fraud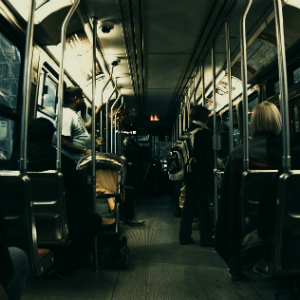 A Sydney lawyer has been slapped with a $5,000 fine for "disgraceful and dishonourable conduct" after he disclosed that he had been busted fraudulently using a travel pass for defence personnel.
Thomas Kenneth Cahill has been spared from having his name struck off the roll in proceedings initiated by the NSW Legal Services Commissioner.
Instead, the NSW Civil and Administrative Tribunal reprimanded Mr Cahill, whose LinkedIn profile lists him as a special counsel at compensation law firm Bannister Law in Sydney, with a $5,000 fine plus costs.
The fine for professional misconduct followed a disclosure made by Mr Cahill to the Law Society of NSW in 2015, when he was found guilty of using a public transport concession pass that he was not entitled to hold.
Mr Cahill was charged with dishonestly obtaining financial advantage after police caught the lawyer attempting to use a travel pass intended for Australian Defence Force (ADF) personnel in 2014.
In an affidavit tendered to the tribunal, Mr Cahill explained that the ADF travel pass was given to him by a friend who had been entitled to use the concession card.
The tribunal noted in its decision to fine the lawyer that Mr Cahill voluntarily disclosed the matter to the Law Society, and that he had also confessed to fraudulent use of the travel pass for a period that was longer than had been canvassed during his Local Court proceedings.
Mr Cahill told the tribunal that he had knowingly misused the card for a period spanning some six years, between 2008 and 2014.
"In our view the conduct does not demonstrate that the respondent's personal qualities are incompatible with the qualities essential for the conduct of practice insofar as the conduct has not impacted on the respondent's professional duties. Although the conduct occurred over a lengthy period of time, the respondent's explanation that the use of the card was one of convenience rather than in order to achieve financial gain has some force," the tribunal said.
"We are persuaded on the basis of the evidence […] that we should feel comfortably assured that the effect of these proceedings and the proposed orders will have a significant deterrent effect on both the respondent and also convey a sufficiently appropriate message to the profession at large that conduct of this kind is inappropriate," the tribunal said.
The Law Society initially sought an order to have Mr Cahill's name removed from the roll of practising solicitors but later withdrew that application in favour of different orders outlined in an instrument of consent.
In support of the alternative orders, Mr Cahill submitted a letter via his solicitor that provided a detailed account of the period in which he said the card was used and expressed remorse and shame for his conduct. Other affidavits received from Mr Cahill's colleagues also mentioned the lawyer's shame and remorse, the tribunal added.