Legal recruitment app exceeds growth trajectory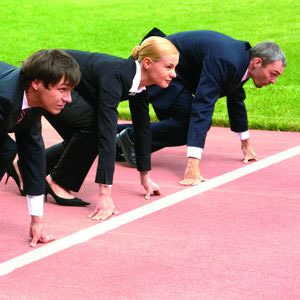 More than 2,200 Australian lawyers from both top and mid-tier firms have downloaded a new legal recruitment app, exceeding take-up expectations of the app since its launch.
Last year, Route1 announced it had unveiled a new recruitment app which aimed to address inefficiencies in legal recruitment.
The app works as a marketplace for legal professionals, providing candidates and employers with "benefits that traditional recruitment can't – transparency, low cost, efficiency and targeting matching", according to Route1 Asia-Pacific general manager Paul Simos.
"Employers want to reduce their recruitment costs, given the high turnover of legal staff, but finding quality legal talent is not easy. Online job sites, LinkedIn and recruitment agencies have their limits and can be expensive. Route1 sources lawyers using a targeted, efficient, low-cost approach," he said.
Mr Simos added that Route1 also offers transparency, with all jobs on the app posted by employers.
In an update to Lawyers Weekly, Route1 revealed that the app has been taken up by more than double the number of lawyers it expected in its initial forecast.
According to the company, in just four months, more than 2,200 Australian lawyers have downloaded the app. In addition, 4,500 lawyers in the UK, South Africa and New Zealand have created profiles on the app, with many applying for Australian jobs.
While the initial take-up primarily came from top and mid-tier firms, in major metropolitan areas, such as Ashurst, Colin Biggers & Paisley, Gilbert + Tobin, Henry Davis York, Johnson Winter & Slattery, Norton Rose, Sparke Helmore, Squire Patton Boggs, Thomson Geer and Wotton Kearney, many others have followed suit. 
Arnold Bloch Liebler, Bartier Perry, Clayton Utz, Corrs Westgarth Chambers, Herbert Smith Freehills, MacPherson Kelley and MinterEllison have since also posted jobs to Route1.
Route1 said it has also seen significant take-up from firms outside major metropolitan areas.
"There are numerous jobs for lawyers outside the CBD but currently no easy way to find them. Route1's goal is to provide candidates with easy access to employers of all types and in all locations, giving them a view of the entire legal marketplace in their particular practice area," Mr Simos said.
He said McCullough Robertson used Route1 to recruit for roles in their Newcastle offices, while firms such as RMB Lawyers and Maurice Blackburn are posting jobs available in other regional areas like Kiama, NSW and Frankston, Victoria.
"Employers love the fact that there is no downside. It costs nothing to post jobs to Route1. Its low 5 per cent fee is on success only," Mr Simos said
He said he is pleased to see regional firms embracing Route1 and he is confident that it provides them with a unique service.
"Regional employers desire access to quality talent and appeal to candidates for a variety of reasons, especially as major CBD areas become more and more expensive," Mr Simos said.
"For the first time, regional employers have a direct line to candidates, who meet their job requirements, that is both economical and efficient.
"Regional firms' small staff just don't have the time to wade through the volume of CVs typically received unfiltered through online job sites."
Mr Simos said Route1 is "poised to connect growing in-house legal departments with attorneys eager to land one of these coveted roles".
"Nearly one-fifth of Route1 candidates are seeking in-house legal work," he said.
"The value proposition to general counsel is high. In-house legal departments can post a job to Route1 for free, where they may just directly match with a candidate who might otherwise be presented by a recruiter." 
Correction: An earlier version of this article stated that 45,000 lawyers in the UK, South Africa and New Zealand had created profiles on the Route1 recruitment app. This figure was incorrect and has now been amended to reflect the correct figure of 4,500 lawyers.