Aussie students give cracking performance in Oxford law moot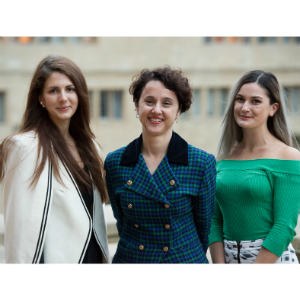 Two law students from Queensland have cracked the quarter finals in this year's Oxford International IP Law Moot competition.
Mayleah House and Imogen Kenny from Queensland University of Technology (QUT) laboured over their entries for the prestigious 2017 competition run by Oxford University's faculty of law.
The two the Australian law students sent off their written submissions for the 15th Annual Oxford International IP Law Moot competition in December last year. By January, the pair had received an invitation, afforded to only 24 other mooting teams, to present oral submissions at Oxford University in the UK.
Ms House and Ms Kenny were the only Australian pair to win all four rounds in the preliminaries of the moot, claiming a spot in the quarter finals.
"It was just a delight to listen to them. The team were very narrowly beaten by Toronto in their quarter final, in the words of the judges 'it was very close'. Toronto were the runners up in the final," QUT lecturer Dr Lucy Cradduck said.
Ms Kenny's advocacy won her the Sir Nicholas Pumfrey Award, for best individual mooter in the preliminary rounds of the competition.
Ms House's strong performance also saw her recognised with a fourth place runner up in the same category.
"The team's hard work and dedication was rewarded by individual awards. Imogen received Best Mooter and Mayleah was equal fourth Best Mooter," Dr Cradduck said.
Dr Cradduck coached the young women, whose considered and persuasive legal arguments – one 3,000-word submission for a claimant and another 3,000 words for a respondent – had been among 59 other entries put forward by law students from around the world.
Footnotes were included in the overall word count that asked students to develop legal arguments about passing off of the use of the word 'Erewine' for a non-alcoholic elderflower drink. Submissions also dealt with a patent in relation to a bottle that enhances the effervescence of sparkling wines.
The QUT duo had the overwhelmingly wide option of sourcing authorities from all international jurisdictions.
A statement from the university said that Dr Lucy Cradduck could not stop grinning by the students' performance, and credited the strength of the team to her guidance.
"The individual performances of the two mooters reflected Dr Cradduck's hard work and inspirational leadership," the statement said.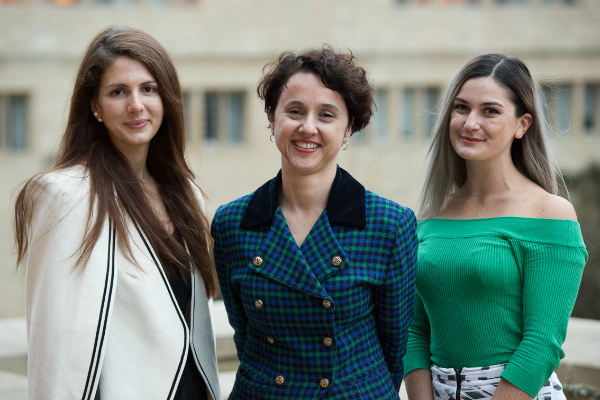 L-R: Imogen Kenny, Dr Lucy Cradduck and Mayleah House