PPPs need a rethink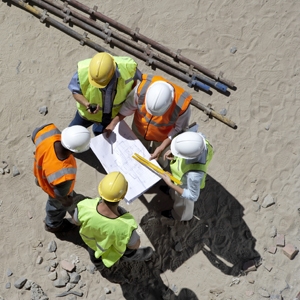 The processes behind pubic private partnerships (PPPs) in Australia are too complicated and must change, according to a new report by global law firm Baker & McKenzie.
Launched on 5 March, Public-Private Partnerships – Evolution or Revolution? reveals that while there is a general level of satisfaction in relation to Australia's PPP model, there is a desire for changes to be made to the current model.
Baker & McKenzie partners Ken Gray and Geoff Wood surveyed a broad range of industry players, from both government and private sectors, with significant and recent experience working on PPPs.
Wood said the majority of respondents (62 per cent) were happy with their last PPP, but said it is clear there are still challenges for the market.
"There are three key issues raised by our survey respondents that really stand out in our report," said Wood. "The first is around the need for a greater pipeline of opportunities. Second, bidding processes are overly complex and far too expensive. Third, there is strong support from both the public and private sectors to introduce a centralised government approvals mechanism for PPPs in each jurisdiction."
Gray added that the government and market participants must identify solutions.
"The overarching objective must be to ensure that the PPP model continues to meet the goals of all participants so critical infrastructure is delivered in a manner that provides value for money for the public and private sectors, whilst allocating risk appropriately and providing incentive for the private sector to provide the efficiency and innovation it is best placed to deliver," he said.
The report is Baker & McKenzie's second in its Global Business Challenges series. The third report will be released on 27 March 2012.