Lawyers on higher level than funders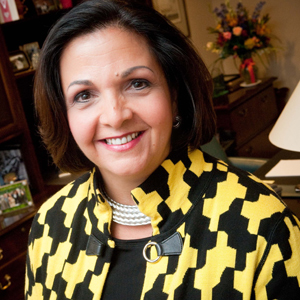 A leading American legal advocate has warned Australian lawmakers that litigation funders are not interested in access to justice.
Lisa Rickard, the vice president of the US Chamber of Commerce and president of the US Chamber Institute for Legal Reform (ILR), was visiting Australia this week. She told Lawyers Weekly that while lawyers are concerned to act in the best interests of their clients, litigation funders don't share the same concerns about access to justice.
"Litigation funders have one motive only, which is profit," she said. " When you have a lawyer, they are ethically bound to represent the best interests of the client, and know how much they need to deliver for the client, how much they need to get for themselves in fees, and can more realistically look at settlement offers.
"You put a finance company into the equation, and all of a sudden you are thinking about the financial rate of return, and you are turning litigation into an investment vehicle or investment tool."
In Australia, litigation funders typically take a cut from any settlement or litigation victory in the courtroom of between 20 and 70 per cent.
Rickard and the ILR have been studying the class action regimes of other jurisdictions over the last six years. She said the ILR is concerned that the worst aspects of the American class action system are starting to be featured in other jurisdictions.
"Problems and abuses have grown in the USA, with lawyers collecting tens of millions in legal fees and plaintiffs getting a coupon to rent a movie at Blockbuster or something like that," she said. "We wanted to make sure that the kind of abuses we saw in the USA don't get exported globally."
If you can't ban them, control them
In late February, the Australian Government extended the temporary interim class order relief measures granted to funders and lawyers involved in class actions.
These measures exempt funders and lawyers involved in class actions from certain requirements of the Corporations Act.
The most contentious of these exclusions is that funders are not required to hold an Australian Financial Services (AFS) Licence, which also includes associated responsibilities to manage conflicts of interest and prepare a product disclosure statement.
Rickard believes allowing funders to operate in an unlicensed environment is dangerous.
"I think that you need safeguards in place," she said.
"Far be it for me, coming in from the US Chamber of Commerce, to tell Australians what kind of regulation there needs to be. There clearly needs to be something, and we have outlined a long list of safeguards that need to be considered."
In October last year, the ILR wrote to a senior official within Treasury in Canberra outlining its concerns about the perceived lack of regulation concerning the conduct of litigation funders.
While the ILR's preferred model is to ban litigation funders, it argued that if they are to remain, strong licensing measures should be put in place.
These include mandatory disclosure of the involvement of funders in class actions, a ban on referrals and ownership interests in law firms, and a rule that litigation funders should not be permitted to control any aspect of litigation.
When speaking to Lawyers Weekly earlier this month, Hugh McLernon, the managing director of IMF, the largest litigation funder in Australia, said that his company supports compulsory licensing of funders.
"The argument put by the major law firms Slater & Gordon and Maurice Blackburn is that licensing was anti-competitive as it would stop people coming into the industry," he said.
"That is nonsense. The two things that will stop you are a lack of money and not being able to find suitable professional people who want to make the switch from being litigators to debt collectors."
While in Australia, Rickard has met with senior business and legal figures. Prior to her current role with the US Chamber of Commerce, she was a partner with US firm Akin, Gump, Strauss, Hauer & Feld and was also a public policy advocate with the Dow Chemical Company.