New litigation funder comes to town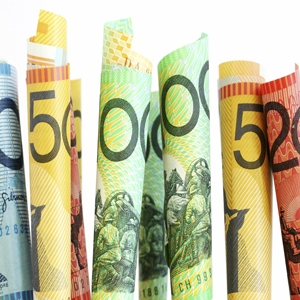 Australian litigants now have another alternative for litigation funding, with the arrival of a British provider committed to investing $30 million in commercial cases over the next 12 months.
Argentum Investment Management (Argentum), a specialist provider of litigation funding, announced its entry into the Australian market on 30 March.
The world's most developed litigation funding market, Argentum said the Australian market complements its existing investment strategy of providing third-party funding to short and medium-term commercial litigation cases in the UK.
Argentum sees expansion into the Australian market as "an important development in the group's continued growth story", and said it is well positioned to take advantage of what it sees as a "considerable market opportunity".
Argentum's Australian platform will be led by experienced litigator Sean Radburn, and its intention is to invest in a "diverse mix" of commercial litigation cases in the region.
"Argentum has already demonstrated its ability to originate and successfully invest in a strong pipeline of cases in the UK and Asian markets using our leading legal team and best practice approach to risk mitigation," said Louis Young, the CEO of Argentum, in a statement.
"I'm confident that with the depth of legal experience and expertise in our Australian team, Argentum will be able to replicate its established UK and Asian platform and extend its footprint into the exciting Australian market."
Argentum will hold introductory seminars at which it will discuss its Australian offering and the broader market opportunity with the legal community. Presentations will be held in Sydney on 2 April and in Melbourne on 3 April.
Litigation funders drew criticism recently from Lisa Rickard, the vice president of the US Chamber of Commerce and president of the US Chamber Institute for Legal Reform, who told Lawyers Weekly that while lawyers act in the best interests of their clients, litigation funders aren't concerned with access to justice.
"Litigation funders have one motive only, which is profit," she said. "You put a finance company into the equation, and all of a sudden you are thinking about the financial rate of return, and you are turning litigation into an investment vehicle or investment tool."
On 29 February the Australian Securities and Investment Commission extended interim class order relief granted to litigation funders and lawyers involved in class actions that exempt them from certain requirements of the Corporations Act.
These exemptions mean litigation funders are not required to hold an Australian Financial Services License.