Victoria frees up corporates to go pro bono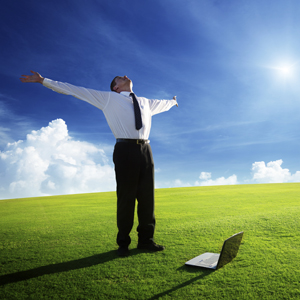 Victoria's 2,700 in-house lawyers can now undertake pro-bono legal work in the same way as their in-house counterparts in New South Wales and Queensland.
The Legal Profession and Public Notaries Amendment Bill 2012 received Royal Assent on 3 April after it was passed by the Victorian Parliament on 27 March.
The bill amends what John Corker, director of the National Pro Bono Resource Centre (NPBRC), called a "legislative hitch" in the Legal Profession Act 2004, which prevented holders of corporate practising certificates from engaging in pro-bono work.
Previously, practising certificates available to Victoria's in-house lawyers limited them to providing legal advice to their employer only.
The decision to overturn the limitation was the result of a number of years of lobbying by the NPBRC, the Public Interest Law Clearing House (PILCH), the Australian Corporate Lawyers Association (ACLA) and DLA Piper.
"It's been a barrier because the larger national corporations can't freely roll out [pro-bono legal services] in every state … Westpac, for example, has been doing quite a bit of pro-bono work in New South Wales but [not] much in Victoria yet," Corker told Lawyers Weekly, adding that in Queensland and NSW the same problem was able to be resolved through policy changes.
"Now that this barrier is being removed in Victoria, this is the prime opportunity to re-promote pro-bono work and for organisations to get involved [and] give back to the community."
Corker pointed out that pro-bono legal practice has traditionally been the terrain of law firms despite the fact that 25 per cent of the legal profession are in-house lawyers.
"In-house counsel get a lot of personal satisfaction out of doing pro-bono work in the same way that private lawyers do, so I think there's already been a bit of a move towards it even before the Victorian changes," he said.
In 2009 the NPBRC launched a scheme which provides free professional indemnity (PI) insurance for any pro-bono project that corporate lawyers wish to undertake. Corker said that the NPBRC is yet to knock back a project and that it still has "a lot of capacity" to provide PI cover.
"Once the hard barriers are removed, which are insurance and a practising certificate … the next range of barriers are really in that area of structure and motivation," said Corker.
"I think it's really important to have the support of a general counsel within the corporation … It needs to be cultural thing that the corporation supports and a reasonable amount of work needs to be put into developing appropriate projects."