Employers hesitating, not hiring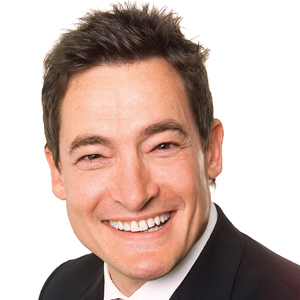 Employers will be adopting a 'wait and see' approach and keeping headcount steady over the next quarter, according to a new study.
On 11 April Hudson released its latest Employment Expectations report, which surveyed 4,481 Australian employers, including professional services firms, about their hiring expectations for the April-June period.
The report revealed a decline of four percentage points in hiring expectations from the previous quarter to a net 21.7 per cent. While 90 per cent of organisations said they expect to boost headcount or keep their workforce steady, the quarterly decline resulted from more employers taking a 'wait and see' approach to hiring due to economic uncertainty.
The survey, conducted in February this year, showed a 3.3 percentage point rise in the number of employers planning to keep headcount steady to 57.3 per cent, while those who expect to hire staff slid 3.7 percentage points to 32.2 per cent. There was only a small change in employers anticipating staff cuts, up 0.4 percentage points to 10.5 per cent.
The report also revealed net positive sentiment across all regions, ranging from 43.9 per cent in Western Australia to 6.7 per cent in Victoria. Additionally, all industries posted net positive results with the resources industry reporting positive sentiment of 55.9 per cent.
According to the report, weaker-than-expected economic growth in the December quarter and news reports in January and February of planned job cuts among some of the banks, miners, retailers and car manufacturers may have dampened employment sentiment.
The economies of Western Australia and Queensland have continued to benefit from the resources boom, while New South Wales and Victoria barely grew, and South Australia retracted.
Queensland was the only state to record an increase in employment sentiment in the quarter (up two percentage points to 37.6 per cent), narrowing the gap at the top with Western Australia down 1.3 percentage points to 43.9 per cent.
"Australian employers remain optimistic overall, although somewhat more cautious following economic data and news of job cuts in some industries during the first quarter, particularly the financial services and manufacturing sectors," said the CEO of Hudson Asia Pacific, Mark Steyn (pictured).
"Most employers still plan to either hire new staff or keep their workforce steady while they wait for more clarity around the economy. Most encouragingly, there has been very little change in the number of companies that anticipate cutting staff."
With almost a third of Australian employers expecting to increase headcount in the second quarter, Steyn recommended they move quickly to identify and secure the best candidates.
"Many high achievers are on the move and the danger for [employers] in the current environment is that a 'wait and see' approach can result in protracted decision-making throughout the hiring process, which can mean high quality candidates pulling out of the recruitment process to accept more attractive offers elsewhere," he said.