Mega firms teach greed over ethics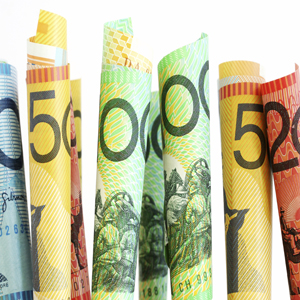 A conference was told that the rise of mega firms in Australia is creating ethical dilemmas for lawyers as the lines between profit and professional duties become blurred.
New South Wales Supreme Court Chief Justice Tom Bathurst (pictured) spoke at the 2012 Commonwealth Lawyers Association (CLA) Regional Law Conference in Sydney on Saturday 21 April.
He warned that large law firms are creating a generation of lawyers shirking their ethical and professional obligations under the weight of financial pressures.
"The Australian legal market has been invaded, colonised, by large overseas firms, and their sheer size requires them to have commercial policies in place," he said.
"It is difficult, if not impossible, to assess the worth of peers other than through revenue generation. This creates serious ethical challenges. Young lawyers have little or no interaction with clients. They are motivated to bill as much as possible in the interests of career advancement.
This conflicts with their professional duties to act honestly and efficiently."
Bathurst was unforgiving in his attack on billable hours, saying that young lawyers are learning they are the "be all and end all" of legal practice.
"Their duties as lawyers are superseded by personal gain. That is a real concern," he said, adding that firms who rely on the billable hour for commercial reasons may end up paying a higher price in the end.
"[Young lawyers] will avoid firms that are governed by the billable hour. They won't stay long, so it is not a [good] commercial [strategy] in the end," he said.
"The courts now attract the brightest graduates, and the one thing they have in common is desire to avoid the mega firms. It is a problem, and one that these firms are going to have to confront [lest they] end up with mindless drones adding six minutes here and there, to the general dissatisfaction of clients."
Stuart Clark, a partner at Clayton Utz and the chairman of the Large Law Firm Group, refuted many of Bathurst's claims, saying that many of the perceptions about what goes on in large lawfirms are far from the truth.
"Large law firms are led by people who believe in the legal profession and what it means to be a lawyer," he said. "Leadership, not management, is the critical issue – leadership by lawyers who have grown up in the law and have had inculcated what it means to be a lawyer."
Clark said the systems and procedures developed in firms such as Clayton Utz are designed to ensure the maintenance of ethical standards, including systems of oversight, constant supervision and review, and a promotion process that is not solely driven by billable hours.
"Yes, we do look at billings, but the suggestion that we are sweat shops is not reflected by what actually happens in firms," he said.
The smell of ethics
Joining Bathurst and Clark in the panel discussion was New South Wales Legal Services Commissioner Steve Mark, who spoke out about the growing commoditization of the legal profession.
"While commercialisation is a major issue for the profession, it is more dangerous to look at the commoditisation of the law – turning law into something that can be sold, where cost is the only indicator of value," he said.
Mark also said there is not necessarily a clash between profit and ethics, but there is a clash between ethics and greed.
"The dividing line [between ethical and non-ethical behavior] is often hard to define. It is just a subjective concept, but most people know when it happens," he said.
"But if you can't smell it coming, you're in trouble. It's something you feel and understand. You don't have to look it up in a book."