United in diversity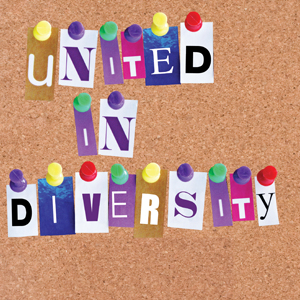 Firms are expanding their diversity policies beyond gender to include culture and sexual orientation, and are backing their decision with a solid business case. Leanne Mezrani reports.
Firms are expanding their diversity policies beyond gender to include culture and sexual orientation, and are backing their decision with a solid business case. Leanne Mezrani reports.
It is hard to imagine that one of the nation's most admired judges did not feel he could be open about his sexuality in a city affectionately referred to as the gay capital of Australia.
Former High Court Judge Michael Kirby, who has more accolades and honours than just about every other member of the judiciary, said most of his long career in law was spent "in the shadows as far as my private life was concerned".
Kirby recounted intimate details of his life as a closeted gay lawyer at the launch of the Herbert Smith Freehills Lesbian, Gay, Bisexual and Transgender (LGBT) network in March. 
For 30 years, the former judge hid his sexuality from colleagues in the legal profession. He recalled how prior to work functions hosted in his Rose Bay home any "incriminating photographs" that might reveal he was in a same-sex relationship were hidden from view.
The respected legal figure also said, with a hint of regret, that he used a secret code of two rings, hang up, then call again, so his partner of 44 years, Johan van Vloten, could answer the telephone at home without revealing that he lived there.
"Originally I played by the rule 'don't ask don't tell' with Johan," Kirby told attendees at the launch event in Melbourne. "The shame, denial, marginalisation and opting for second best ... that should be over."
For Kirby, straight colleagues encouraged him to take "a step forward into the sunlight".  In 1999 he came out about being gay in Who's Who in Australia, naming van Vloten as his long-term partner. 
But stepping out of the closet is not an easy option for many lawyers, particularly those who have been vilified in the workplace. More than 600 lesbian, gay, bisexual, transgender and intersex (LGBTI) individuals in NSW were surveyed in the report Outing Injustice: Understanding the legal needs of LGBTI communities in NSW. The report found that more than 25 per cent of LGBTI individuals experienced harassment, bullying, humiliation or mistreatment by a colleague or someone at work, and 23 per cent had been outed at work against their will.
The business case
Helen Conway, director of the Workplace Gender Equality Agency, has said progress in achieving both sexual and gender diversity in the workplace has been poor in Australia compared to the US and Europe. 
A guest speaker at the Herbert Smith Freehills' second LGBT Network launch event in Sydney, Conway told attendees she was baffled at Australia's gender pay gap, poor representation of women in leadership positions and relatively low female workforce participation numbers by OECD standards "when there is strong evidence to suggest that gender diversity makes perfectly good business sense". She cited better organisational performance, greater access to talent and higher morale as key business benefits.
Conway's comments echo findings from the World Economic Forum in 2011, which highlight a correlation between a country's competitiveness and the gender diversity of its workforce.
"Empowering women means a more efficient use of a nation's human talent endowment and ... reducing gender inequality enhances productivity and economic growth. Over time, therefore, a nation's competitiveness depends, among other things, on whether and how it educates and utilises its female talent," stated the Forum's Global Gender Gap Report.
Australia's poor record, in Conway's view, could soon improve as organisations begin to acknowledge the business benefits of a diverse workforce. But, she added, the more important admission is that the structure and culture of firms need to change to create an environment that fosters diversity.
"People are moving from 'we need to fix the women' to 'we need to fix the cultural and structural problems that are impeding true equality in the workplace'," she said.
Mind shift
Marque Lawyers' managing partner Michael Bradley agrees, arguing that many firms treat diversity challenges as a by-product of legal practice, rather than a structural problem. This attitude, coupled with a resistance to change, is holding back firms from progressing on the diversity front, he adds. 
Bradley is also critical of firm diversity policies, which he describes as "an admission of failure".  He claims that gender inequity is inextricably linked to a firm's business model, and so a diversity policy will have little effect unless the culture of the business also undergoes radical change.
"If you need a diversity policy to have a diverse workforce then there's something dreadfully wrong with the culture of your business," he says. "Firms are unpleasant places to work ... and a policy-based approach isn't going to address that.
"What's needed is a fundamental change to the attitude of the organisation."
These flaws in the fibre of law firms are behind the high attrition rate among female lawyers, continues Bradley. But, he adds, women aren't being forced out of the profession, they are choosing to opt out to avoid making "unpleasant choices".
Flexible work arrangements can help turn firms into more pleasant places to work but, Bradley claims, women can be penalised for working part-time or flexibly.
"If you're there fewer hours and your value is measured in dollars and hours on a timesheet, then your contribution is going to be valued accordingly," he says.
Even though Marque Lawyers no longer boasts a female partnership of 58 per cent, the figure declining to 38 per cent in 2013, Bradley maintains that there are no down sides to diversity.
Bridging the distance
The same appears to be true of cultural diversity. Rolf Moses, director of people and development at Norton Rose, believes the globalisation of the Australian legal market has meant firms that foster cultural diversity are reaping "huge benefits".
He says Norton Rose has been actioning principles in the Federal Government's Australia in the Asian Century white paper, which he believes are critical if firms are to compete in an increasingly international and regional legal market.
"Times have changed," he says. "We're working cross-border, internationally, which is requiring travel and multi-disciplinary teams working together ... we need to understand the diversity of cultures and leverage that."
Diversity Council Australia (DCA) developed a business case for leveraging cultural diversity in its 2011 study. The research claimed that tapping into the talent pool of people who identify as culturally, linguistically or ethnically diverse can help firms to develop and respond to new markets, both in Australia and overseas; deliver improved productivity and innovation; capture the best talent, and other bottom-line benefits. 
Norton Rose is making good use of its global network in its attempt to promote cultural diversity within the firm. Moses reveals that long and short-term overseas secondments are offered to partners and mid-level lawyers of the firm, some spanning a number of years, while junior lawyers can participate in four-month secondments as part of a rotation plan. He admits, however, that with Asia a current focus for the firm, many of the placements are in Norton Rose's offices in Singapore, Beijing, Hong Kong and Tokyo.
More than 20 junior lawyers, mostly second-year graduates, have participated in the rotation program over the past two-and-a-half years, reveals Moses. He adds that Norton Rose's international network and secondment opportunities are a drawcard for the growing number of graduates seeking global careers.
The firm's Australian arm also hosts lawyers from Norton Rose's overseas offices, which Moses claims brings valuable knowledge, skills and networks into the country.
Regardless of whether the firm is sending off or hosting lawyers, however, Moses claims the exercise has significantly improved cultural diversity and understanding within the firm.
"You're nurturing and planting the seeds of cultural diversity to grow," he adds.
Culture clash
International consultant Ted Dwyer encourages Australian firms to invest more heavily in cultural understanding, whether through secondments or internal training. He believes a sophisticated knowledge of Asian cultures, in particular, is critical to the business strategy of firms with interests in the region.
Dwyer says cultural ignorance could be part of the reason why Australian firms are not as highly regarded as US and English firms by Chinese companies, despite the high quality of legal services coming out of Australia.
"My frustration is that we can do so much better," he says. "There has been a significant under-investment of time, energy and resources across the legal sector in enhancing the understanding of cultural differences [between Australia and Asia]."
Common cultural blunders that can damage business relationships include giving a green cap to a Chinese male, which Dwyer says is offensive as it is associated with being cuckolded. Clocks are similarly problematic as they can be interpreted as a death wish.
Even firms that are making a genuine effort to engage with Chinese companies are getting it wrong. Dwyer reveals that a number of firms and businesses incorporate the Chinese version of their name in red on their business card and, while red symbols are lucky, names in this colour usually indicate the individual has been executed. 
"It's such a shame when you see this; the attention to detail isn't happening and firms are less likely to succeed against competing firms who are doing it right."
Dwyer also urges firms to take a long-term view to building relationships with Chinese companies.
"I keep hearing of partners going over, having meetings and banquets and assuming that's going to get you traction," he said. "That won't get you anywhere at all ... it will get you politeness, you'll be well-received, but you have to invest heavily in regular trips over there."
Both Dwyer and Moses believe firms must reflect the diversity within their client organisations.
"It's all about the client," says Dwyer. "In Australia the more relevant cultures are Asian, especially as the Asian century begins to gather pace ... [and] the constitution of your workforce in a law firm has to reflect that reality." 
Moses also claims cultural diversity is driven out of the need to service clients who operate globally.
In the area of sexual diversity, Herbert Smith Freehills admits it has followed the lead of some of the firm's top clients, which have well-established LGBT networks and are ranked in the Australian Workplace Equality Index's Top Employers for LGBT employees.
It is arguably useful to demonstrate similar philosophies when courting clients. But for progressive firms, the big win is doing the right thing.