Grin and share it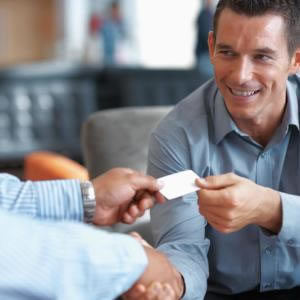 Promoted by: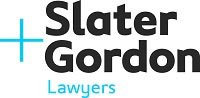 Slater and Gordon are now partnering with firms that need to refer work but don't want to run the risk of losing a client
Small Firms that need additional resources, large firms that have a client conflict and firms that just need a second opinion – Slater and Gordon claims it is "a safe pair of hands" for work they need to refer out.
Ben Hardwick, national practice group leader of Slater and Gordon's commercial and project litigation group, said "We already get a lot of referrals from other solicitors.
They refer clients to us either because they find themselves conflicted and can't act; or they just want a second opinion on litigation funding options.
"We all want to be able to meet the needs of our clients, but it's not always possible to do that – that's why collaborating makes sense."
We don't pose a threat in terms of taking day-to-day advisory work from the referring firm
- Ben Hardwick
group leader,
Slater and Gordon
Slater and Gordon recently launched a new marketing campaign to promote its specialist commercial litigation practice to other law firms which, for various reasons, may not be able to provide these services to clients.
Mr Hardwick said the firms that refer work to the national firm need not fear losing that client.
"We're principally a litigation firm, not a full-suite advisory firm – we don't pose a threat in terms of taking day-to-day advisory work from the referring firm," he explained.
Mr Hardwick said Slater and Gordon is well known for its class action and personal injury work, but the firm is also one of Australia's largest specialist litigation firms.
"We have 30 years of experience in commercial litigation and a dedicated team of more than 50 commercial litigation lawyers servicing more than 70 locations around Australia," he said.
"Some of our lawyers have previously worked in large commercial firms and are specialists in areas including shareholder disputes, professional negligence, intellectual property, defamation, compulsory acquisition and property and environmental disputes.
"The size and scale of the team means we have large firm resources including cutting-edge IT infrastructure, two in-house forensic accountants and a large number of support staff that includes a pool of law student paralegals."
Mr Hardwick said Slater and Gordon also has strong relationships with domestic and international funders.
"We understand the current litigation market and can match clients with the right funders to ensure they get access to the best available funding arrangements," he said.
"Firms can refer clients to us with confidence knowing their clients will get access to world-class legal services, while still being able to service their clients' ongoing legal needs."
Read more at: https://www.slatergordon.com.au/referral
Or for more information contact: Ben Hardwick P: 03 9602 6872 E: This email address is being protected from spambots. You need JavaScript enabled to view it.