Technology: Tier One IT for boutique firms
Promoted by: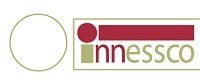 Brisbane's Talbot Sayer Lawyers wanted Tier One-quality IT systems to support the start-up firm
Background
In early 2014 Oliver Talbot and Tim Sayer established the Brisbane-based boutique law firm Talbot Sayer Lawyers.
As corporate partners from McCullough Robertson, they were familiar with how enterprise IT systems support the efficient delivery of legal advice and knew such systems would be critical if they were going to be able to compete.
Talbot and Sayer were concerned they did not have the scale to support the implementation of such enterprise systems and that this would put them at a disadvantage to their larger competitors.
Challenges
Since theirs was a start-up firm, Talbot and Sayer did not want to manage the implementation of the IT systems themselves.
They recognised that it was going to be time consuming to manage a large number of technology suppliers and that their efforts were best focused on other aspects of their business.
With matters commencing as soon as the firm was established, there was a need for the IT systems to be set up and operational immediately.
Talbot Sayer Lawyers did not have the time to wait for the procurement, installation and customisation of a new system – they needed something much quicker than that.
Also, the IT system needed to be able to grow with the firm. Talbot and Sayer were keen to establish technology systems and work practices on day one that would last for several years. They required the system to be flexible enough to scale with their growth plans without requiring a large initial capital investment.

Method
Following a referral from a colleague, Sayer spoke with Robert Cox from Innessco.
With extensive experience in supporting the technology requirements of law firms, Innessco advised Talbot and Sayer on the different options available to them so that their company would not be limited by its technology.
Talbot Sayer Lawyers purchased the cloud-based Legal Desktop service from Innessco.
As the service leveraged existing infrastructure the build time and project risk were greatly reduced. This product employs remote desktop technologies to allow users to connect to a server using any internet connection from any computer or tablet. They can access all the applications they need from this central server.
The remote servers are onshore in an Australian data centre. This ensures that there are no data sovereignty issues with important client records.
One of the advantages of working with a partner that has an extensive legal background – Cox was IT manager for Blake Dawson for several years – was that Innessco was able to bring several important business applications to Talbot Sayer Lawyers.
Legal applications such SILQ (practice management), M-Files (document management) and Workshare Compare (document comparison) were ready as soon as Talbot Sayer Lawyers signed on. Customisations such as Word templates were delivered as part of the solution. As well as these law-specific applications, the Legal Desktop delivers everyday programs such as the Microsoft Office suite and email.
However, Talbot Sayer Lawyers was not limited to the applications Innessco offered directly. "We also had a couple of programs we used historically that were relevant to the type of law that we practice," said Talbot.
"Innessco has been able to set these up on the hosted desktop."
Innessco has not only provided Talbot Sayer with the Legal Desktop system; the firm has also procured and deployed its local computers, and provided printers, internet connections and Cisco phones.
A local helpdesk service enables any service issues to be quickly resolved and productivity to be increased via assistance with 'How do I do…' questions. This gives Talbot Sayer a true one-stop IT solution for all its technology needs.
All of the services delivered by Innessco have been thoroughly tested and are used by dozens of other firms across the country. There are no new servers or system to purchase since Innessco has already invested in that infrastructure.
"The equipment Innessco deliver has worked out of the box and has been cost-effective," said Talbot. "The staff is happy with the IT systems, which doesn't happen 100 per cent of the time in law firms".
Results
The cloud-based Legal Desktop solution has been able to support the efficient delivery of legal advice and the growth of the firm over the past 12 months. Talbot Sayer Lawyers has been adding a new staff member every couple of months.
The solution has easily accommodated each new staff member – as soon as the new team member has a computer and internet connection, they are productive.
The Legal Desktop solution provides the team at Talbot Sayer Lawyers with the same work environment whether they are in the office, working at home or on-site with a client.
"We can work seamlessly from anywhere rather than having 50 per cent functionality when you're out of the office. It's all the same no matter where you are," Talbot said.
As with any IT project, there were challenges along the way, but Talbot pointed out that these have been overcome.
"Innessco has been very responsive and prepared to put in the effort to sort things out as we've needed them," said Talbot. "The experience has been very smooth.
"The efficiency and functionality of our IT systems impact on our ability to service clients," said Talbot.
"We've got IT that either matches or exceeds our larger competitors at a fraction of the cost."
Innessco is an IT consulting partnership that works with small and mid-sized organisations to help them implement, and to support and manage, their IT solutions.
Robert Cox, director at Innessco led the Talbot Sayer project.
The Innessco team operates nationally and in Asia with consultants in Sydney, Melbourne, Perth and Brisbane.
For more information, please visit: https://www.innessco.com/lawyersweekly