Choosing a trial consultant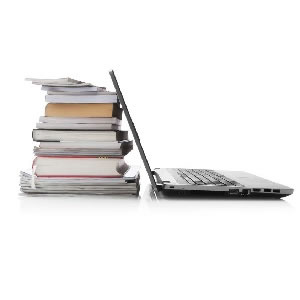 Promoted by:

WRITTEN BY ELIZABETH MILLER
Head, eCourts Services at Law In Order
As eTrial support and eCourt requirements grow in Australia, the choice of consultants is increasing also. There are a number of key players who have both years of experience and good resources available
Those who have aged through working internally in law firms, running electronic courtrooms in the courts and managing the requirements of Royal Commissions and Inquiries, know how difficult it is to put a team of truly experienced staff together.
The greatest knowledge bank is experience, enthusiasm to provide an excellent work product and proven and tested supply chain.
Designing the hearing rooms and working with Counsel Assisting during the proceedings to deliver evidence to the public, media and legal representatives, is far more complex than it used to be. The requirements today have evolved significantly, and when looking at the technologies available, it is like night and day.
With a full suite of technologies on hand from webcasting, to touch screen evidence and real time to the simple creation of the end of day Exhibit Lists - It is important to always be on the hunt to improve efficiencies, find cost savings and provide the legal and court market with user friendly tools that assist them in presenting and managing their evidence.
Never hesitate to check the background of your provider
If you've never heard of them, or if they cannot provide a list of established clients and cases, chances are they may lack the experience necessary to support your trial.
Remember it is their team that makes the solution. It is not just about writing papers and attending conferences, it is about real life experience in hearings, royal commission and arbitrations.
While clients appreciate cost-savings, they can also appreciate a law firm that engages the best trial team available and it is always a plus to receive a favourable Judgment.
It is never too early to consider an eTrial and it would be prudent to refer to "FCA CM6 9.1" (SCO has similar practice notes).
In a  proceeding to which this Practice Note applies, the court will expect the parties to use technology efficiently and effectively in preparation for, and in the conduct of, the trial.
Whilst remaining technology agnostic, it is critical to always look for new technologies to improve the courtroom experience and to encourage the main players, such as Counsel, to embrace the change.
Here at Law In Order, the eCourts team has assisted on 1 day to 100 day proceedings, providing a legal team or their expert, with the capabilities and knowledge to present the evidence.
During 2014, hearing rooms were fitted in most capital cities within 2 days by the team, whilst continuing to service local clients in each city.
A considerable take up of electronic trial support has been noticed due to the growing number of experienced consultants now in the industry, this ensures the legal firms and courts experience well designed and operated proceedings, which enable the legal teams and Counsel to concentrate on the content and delivery of the evidence.
For more information on Law In Order's Electronic Evidence Services, please visit:
www.lawinorder.com.au, call 1300 004 667
or email This email address is being protected from spambots. You need JavaScript enabled to view it.
" Whilst we remain technology agnostic, it is critical we always look for new technologies to  improve the courtroom experience"