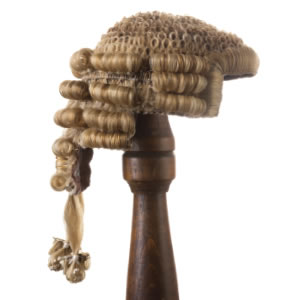 Respected silks give their advice on how to pursue a successful career as a barrister.
Becoming a barrister is equivalent to starting a small business and early career lawyers often struggle to find the financial and relationship capital they need to succeed.
While there are several arguments against going to the Bar too early, there is no reason younger lawyers cannot make the leap with the right preparation.
Upskill
University gives students a theoretical appreciation of the law, but without years of practical experience in a firm or government department young lawyers will have little competitive edge as barristers, according to Victorian silk Caroline Kirton QC.

"You need to have some degree of practical experience before you enter the marketplace," Ms Kirton said.

"You really need to consider seriously what skills you can offer. There are some older people around saying, 'Just go straight to the Bar!' I think that's a very foolish thing to do, personally. You are daft if you don't acquire some practical experience in a chosen area."
Thirty-seven per cent of Victorian barristers were 30 or younger when they joined the Bar, but only about 2 per cent of all practising barristers fall into this age bracket. The statistics are similar for NSW.
Looking back on her own career, Ms Kirton said: "I went quite early [to the Bar] and it was a very, very steep learning curve. I'd only been out [of university] for about two years and, boy – it was really hard work. On reflection, I probably would have liked a few more years [in private practice]."
Ms Kirton said her single year in litigation as a solicitor was useful, but did not prepare her for the "cut and thrust" of practising civil litigation as a barrister.
"It is easier and far less stressful if you've acquired some practical skills under the guidance of more senior practitioners. The Bar is a collegial area, but you are not there under the guidance of a partner."
Ms Kirton said the importance of life experience cannot be underestimated; the ability to deal with people and conflict is fundamental to a successful chambers.
Contacts are everything
Barristers rely on briefs from solicitors and referrals from other barristers, so networking skills are a must for would-be advocates.
"Don't expect that your law firm will necessarily brief you when you go to the Bar. Keep up with your friends from law school. Get involved with professional legal committees. You never know where a referral is going to come from," said Ms Kirton.
When asked how she accrued contacts in her short time as a solicitor, Ms Kirton laughed and said: "I didn't think that was important! So now I am giving you the benefit of my experience after all these years."
The chair of the NSW Bar's education committee, Tony Payne SC, said that while contacts were important, the perception that entry to the Bar depends on being part of an "old boys' club" was incorrect.
"I have absolutely no family connections and lots of people who didn't know me went out of their way to help me when I came to the Bar," Mr Payne said.
"The idea that you had to go to a particular school or have a particular family background in order to succeed at the Bar is just not right."
Wait until you're financially secure
Becoming a barrister is an expensive enterprise, so it's important to budget for receiving no income during the readers' course and for an extended period afterwards. In NSW and Victoria, the readers' course runs for one to two months at a cost of about $4,000. During that time lawyers are not able to work.
Following this, junior barristers work under direction at a senior barrister's chambers for six months to a year. Rental arrangements vary, but typically young barristers are offered reduced rates or free office space for that time.
"Most of the chambers now have arrangements for readers during that first year when income can be tight," said Mr Payne, who is a barrister at 6 Selborne Wentworth.
"We have two such positions. After that there are expenses, but again we have annexes where the costs are much lower."
Ms Kirton said some solicitors were often poor payers and delay or do not pay fees to juniors: "Don't expect, when you get your first brief, that you are going to be paid promptly."
Junior barristers can reduce costs in Victoria by joining Barristers Chambers Limited (BCL), which allows month-to-month tenancy and has a parental leave subsidy.
Most barristers in Victoria (64 per cent) rent with BCL, but some barristers (19 per cent) rent independent chambers. The drawback of private chambers it that barristers often have to commit to costly long-term leases.
It used to be the rule that all barristers needed chambers, but it is now possible to work from home and about 16 per cent of Victorian barristers do so.
Is the Bar right for you?
Ms Kirton said that being a barrister is a "tremendously rewarding job, [but] the bottom line is that it is still quite expensive when no one pays your superannuation, no one pays your holiday leave ... you have to be fairly realistic".
However, the idea that being a barrister is less supportive and more isolating than working at a firm is not true in Ms Kirton's experience.
"It is really what you make it," she said. "If your personality is such that you shut your door, you won't meet people. If your personality is such that you go out there and get involved with various committees … you can have a marvellous time. I could spend my whole day socialising. I could waste my whole life just chatting to people at the Bar.
"It's just like life anywhere. You can either engage or not engage."
The Bar is "not for everyone", according to Mr Payne, but it also comes with increased independence and freedom that, for some people, make it the best way to conduct a legal practice.