Australians ready to scale Chinese walls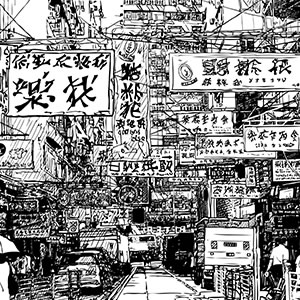 Lawyers predict the long-awaited liberalisation of China's legal services sector is on the horizon. Leanne Mezrani reports
After 10 years of negotiations, the China-Australia Free Trade Agreement (ChAFTA) was signed in Canberra on 17 June. It took 22 rounds of negotiation, with talks stalling several times.
Now that the drawn-out deal has finally been rubber-stamped, the legal profession is examining ChAFTA's potential for benefits to Australian lawyers. For M&A and property lawyers, the obvious one is an expected increase in inbound investment.
ChAFTA promotes Chinese investment in Australia by relaxing regulatory barriers. For example, proposals by Chinese businesses that fall below the $1.078 billion threshold will not require approval under Australia's foreign investment rules.
Lawyers who have clients in the agriculture and resources sectors also expect to benefit from ChAFTA, with tariffs on Australian beef, dairy, wine, fruit, pork, sheep meat, seafood and some grains to be phased out; and tariffs on coal, alumina and some base metals to be eliminated altogether.
While ChAFTA is certainly a step forward in terms of trade liberalisation, it does not afford greater rights to Australian lawyers working in China.
Foreign lawyers continue to be prohibited from appearing in Chinese courts and from providing legal advice on Chinese laws and regulations.
When the client of a foreign firm is involved in a dispute, for example, the firm must brief a Chinese lawyer to appear before the court.
To get around this issue, many Australian firms have struck informal alliances with Chinese firms in order to act in matters involving local law.
However, the first attempt by an Australian firm to truly embed itself in China came in 2012 with the formation of King & Wood Mallesons.
More recently, Baker & McKenzie and Beijing firm FenXun Partners were given the green light by the Shanghai Bureau of Justice to run a joint legal operation in the Shanghai Free Trade Zone (SFTZ).
The scheme is the only formal structure under which a foreign firm and a Chinese firm can jointly execute work in China. It also allows secondments of lawyers between firms.
Now, under the ChAFTA, the Chinese government has extended its support of professional secondments beyond the SFTZ.
Chapter 8 (Trade in Services) of the agreement makes a commitment to support the mobility of lawyers between the two countries.
This commitment will see more Australian lawyers taking job opportunities in China, according to Scott Gardiner, who leads King & Wood Mallesons' China practice in Australia.
Mr Gardiner says China offers a "vibrant, passionate and exciting" working environment for secondees.
It also offers the chance to work on outbound work from China.
"People can underestimate the sheer scale of Chinese foreign investment; we work with Chinese businesses all over the world," Mr Gardiner says.
Africa and Europe, he says, are examples of jurisdictions that have attracted significant Chinese investment and, in turn, increased demand for lawyers based in China.
Positive signs
Some lawyers say ChAFTA and SFTZ show a willingness on the part of Chinese authorities to lift the present restrictions on foreign lawyers. "I absolutely see China continuing to liberalise, with a particular focus on the services sector, and that's a real plus for Australia," Mr Gardiner says.
He nominated two more Chinese initiatives that he believes support the view that China's legal market is gearing up for liberalisation – 'One Belt, One Road' and the Asian Infrastructure Investment Bank (AIIB).
One Belt, One Road aims to improve infrastructure links with Asia and Europe by building roads, ports and railways along the old Silk Road.
Funding for the initiative will come from several sources, including the AIIB, which will help finance infrastructure projects across Asia using public and private funding.
In June, Australia pledged to contribute $930 million to the AIIB over the next five years, making it the sixth-largest shareholder.
Cultural challenges
Legal consultant Ted Dwyer says even if the liberalisation of the China market results in equal opportunities for foreign lawyers to practise local law, foreigners still face a significant cultural hurdle.
He explained that guanxi, a system of social networks and influential relationships that facilitate business and other dealings, will determine the level of success an Australian firm or lawyer enjoys in China.
To have good guanxi means you have a wide network of mutually beneficial relationships developed outside the formal work setting.
"The way the work is allocated by decision-makers within China is still very much dependent on the guanxi that a person has with Chinese and non-Chinese people," Mr Dwyer says.
"Anyone that seeks to work in China can't rely on the ChAFTA; they need to build guanxi over time." He adds that developing guanxi is difficult – "to establish in-depth, trustworthy relationships in China takes years".
Mr Gardiner, on the other hand, downplayed the cultural hurdles associated with working in China.
"The culture thing gets a little overblown," he says. "I enjoy getting to know the Chinese and working with the Chinese … they are warm, engaging, fun people."
However, Mr Gardiner warns the language barrier can present problems.
Despite differences of opinion regarding the cultural challenges faced by lawyers in China, the legal fraternity tends to agree that China's willingness to engage with the rest of the world via the ChAFTA, SFTZ and other initiatives will benefit Australia's legal market.
Australian lawyers wanting to practice in the region are also encouraged by these developments, which are seen as a small step towards the liberalisation of China's legal market.