Courting the Commonwealth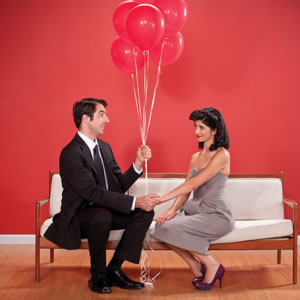 Major firms have always sought the attention of government agencies to gain lucrative work from the sector, but federal reform has given smaller players a way in.
Are you on the list? The question has long been used to exclude patrons from the most exclusive nightclubs and VIP events. Insiders swan past the bouncers while the wannabes line up, keen to get a look inside.
In the federal government sector, a list system also determines which firms are eligible for sought-after engagements. But, far from being exclusionary, this list opened the door to smaller firms wanting to take on the big names in town.
Government remains one of the most desirable clients, although firms increasingly need to offer more than a prestigious name above the door.
The public appeal
Government might lack the glamour of multinational companies, but some of the deepest pockets in the Australian legal market belong to government departments, according to Michael Tooma, head of Norton Rose Fulbright's government practice.
The federal government's external legal expenditure was $314.36 million in 2013-14, the attorney-general's department confirms.
"On any view, that is a significant market to chase," Mr Tooma says.
"Some of those clients have the largest legal spends of any client you might see.
"The legal spend of something like the Department of Defence is only matched by a handful of private sector clients."
According to a government report, the Australian Taxation Office is the biggest spender in external legal advice, shelling out close to $60 million in the last financial year. Immigration, the attorney-general, the ACCC and the finance department all spent between $20 million to $30 million on firms in the same period.
However, it's not just about the money for many lawyers.
The type of work offered by the public sector is often of national importance, impressive on both the firm's client books and the individual lawyer's CV.
"They are most attractive because you get a diverse range of interesting, relevant and important work that often doesn't have a parallel in the civilian context," says Rohan White, head of government practice at Mills Oakley.
This can make government work highly rewarding, providing complex, meaty cases with real-life implications.
"Quite often government clients provide the most interesting work available on the market," Mr Tooma says. "The questions are unique and the complexity of the issues is high."
Hot competition
The prestige associated with government clients allows them to engage high-quality legal advice – and for a long time, only top-tier firms could play at this level. However, the Legal Services Multi-Use List (LSMUL) has opened the door to smaller firms.
Traditionally, government work was allocated on a tender basis. Firms competed for one-off engagements or for the opportunity to be included on a panel – and major firms tended to dominate these processes.
On a state level, this system continues. However, the federal government introduced a layer of complexity in June 2012 with launch of the LSMUL.
The list pre-approves firms for government contracts and sorts them into distinct categories of expertise. Inclusion on the list is mandatory for tapping into federal coffers, Mr White says: "The LSMUL has provided greater flexibility for government agencies and departments to select a broader range of law firms."
Sean King's firm, Proximity Legal, is an example of a one seeking to capitalise on new access to the government sector. He and fellow DLA Piper alumnus James Dunn set up Proximity Legal in anticipation of the LSMUL.
At the time, Mr King told Lawyers Weekly he believed the list would "shake up" the profession and pave the way for new service delivery models.
Three years later, the reality has been somewhat less dramatic. The Australian Government Solicitor's office took 41 per cent of the legal fees paid in 2013-14, with a further 47 per cent shared among 10 other firms.
These represented a veritable who's who of international firms in Australia and the two biggest domestic firms, Clayton Utz and Minter Ellison. A further 100-plus firms share in the remaining 11 per cent of legal expenditure. Critically, these figures have been largely consistent since 2009, suggesting the LSMUL has done little to chip away at major firms' dominance.
However, an 11 per cent share of the legal spend represents $25.13 million – and boutiques are claiming an increased share of that pie. All the partners spoken to for this article agree smaller providers are increasingly powerful in the public sector.
"The LSMUL was an opening up of the industry," Mr Tooma says.
"It allowed everyone to come in on a level playing field. Even incumbents had to compete for their old positions.
"It has promoted the influx of smaller firms to the space."
The current LSMUL lists 123 firms from powerhouses such as Allen & Overy to growing mid-tiers like Colin Biggers & Paisley and solicitor firms such as Terri Janke & Company.
In Mr Tooma's view, the government has become more open to employing various firms depending on the nature of the work. High-volume, low-margin work does not necessarily warrant premium charge-out rates, making mid-tiers or boutiques an attractive option.
On the other hand, complex litigation will require the type of expertise and resources found at major firms. Some government deals have an international dimension, giving global a competitive edge, Mr Tooma believes.
"Government is becoming more sophisticated in its procurement, a trend that has been occurring over the past 10 years," he says.
He believes major firms will continue to take on complex work, but smaller providers have staked their claim over low-level work.
"In a sense, there's a natural division now. There's going to be competition in the middle – people will compete for work that is on both sides of that margin – but largely, that's how it pans out."
To Mr King, service delivery is more important than size. Under the Proximity model, lawyers work in-house at the department for the duration of the matter, similar to a secondment.
"Firms offering the same thing as a larger firm, even if it's a slightly more competitive rate, that's a hard sell. For a smaller business to compete against a major national or global player, you really need to have a point of difference in your service delivery model."
However, Mr White warns becoming a specialist might limit business development.
"If you have a niche area for which you are a specialist, you could certainly be a significant provider and have a reputation for that," he says. "If you're aspiring to be one of the top providers in the country, then I think you probably need to spread your service offering wider than that.
Mr Tooma sees recent upheavals in the government sector, including the entry of smaller firms, as a positive force.
"I think it had a healthy competitive impact," he says.
"The dust is now settling after initial excitement and activity when the LSMUL was first introduced. Firms now know where their competitive advantage lies and are pursuing work in this space."
Getting in the door
To gain access to the LSMUL, firms fill out an application listing their fee arrangements, expertise and experience, including several questions around their approach to client management.
Once included on the list, firms can be approached directly by departments for services valued under a certain threshold. Otherwise, departments must seek quotes from two or more authorised firms and assess for value for money.
However, the list has not eliminated the need for panels, now frequently referred to as "parcel arrangements". Many of the large departments still rely on panels sourced from the LSMUL, Mr White says.
While panels are used by some of the biggest fish in government, Mr King warns against casting your net too wide.
"We definitely target the panels we try to get on, because there's a lot of effort involved in it," he says.
Panel tenders require significant time and resources, he warns, while some have particularly high insurance requirements or onerous reporting. Although some are accessed by multiple departments, others service a select group.
"You have to pick the panels where you think you're going to get sufficient work to justify the overhead in terms of tendering, then ongoing panel management."
Mr Tooma encourages firms to consider their objectives carefully before tendering for a specific panel: "The panel processes are very competitive. The trick for firms is to work out which panels they want to be on and pursue them aggressively.
"If the government department won't provide the type of work you want to pursue or doesn't meet the strategic objective of your firm – or if you will end up in conflicts all the time – it's not a good decision to pursue those panels."
In particular, he suggests firms do the maths on any panels before putting up their hands. Being one of 10 firms on a panel with an expenditure of just $500,000 might be a poor strategic choice.
"It's going to cost you more to tender for that than the share of one-tenth of $500,000 you're pursuing," he says.
Wooing the sector
Being on the LSMUL is no guarantee of attracting a department's attention. On both a state and federal level, governments are in hot demand and they know it. Their unique appeal allows them to set their own rules of engagement.
"They have large purchasing power and therefore they are able to have expectations and ask the market to meet those expectations," Mr Tooma says.
Above all, departments will have an eye on value for money, Mr White says. Unlike major corporations, governments are accountable to taxpayers for their individual decisions. An excessive legal spend without justification will be judged harshly.
In particular, firms need processes in place for collecting and reporting statistical data, according to Mr Tooma.
"A lot of data is often required for government agencies because they are accountable. As a service provider, you need to ensure you can provide that information."
However, good value also means expertise.
Previous government experience will be highly valued, according to Mr King.
"It's a market where they're keen for the people doing the work to understand government – they're looking for people who understand the laws as they apply to government, policies that can be quite different, and have a sense of how politics and government culture influence the advice you're giving."
Governments are also highly sensitive to conflicts of interest, often taking a stricter interpretation than a private sector client might. Acting for a client against a department, then later seeking to represent that client, would usually be frowned upon, Mr King warns.
"Firms that have a big corporate client base can find it difficult to do government work. If you're doing lots of work for the telcos and IT companies and defence industry, then it makes it difficult to have a government contract that coincides with that."
Conventional wisdom, shared by Mr White, holds that firms based in Canberra have an advantage over their competitors. Mr White's firm Mills Oakley set up a Canberra office in October last year, spearheaded by Norton Rose Fulbright's former Canberra head Vince Sharma.
"A presence in Canberra is important if you're serious about doing work for the Commonwealth government," he says.
Mr Sharma's defection prompted NRF to close the doors of its Canberra office. However, Mr Tooma denies his firm has suffered from leaving the capital. The bulk of NRF's government work was already being done in Sydney and Melbourne and in his view, geographical location is less and less relevant.
"We're doing more work today for the Commonwealth government than when we had an office in Canberra."
One undisputed fact is that government departments place a premium on corporate responsibility. Departments today are expected to be model citizens and this scrutiny is extended to third-party providers, Mr White says.
Indeed, a robust pro bono program is a criterion for inclusion on the LSMUL, while equal employment opportunities and workplace culture are often taken into consideration.
"Those policies are prerequisites for engaging in government work. It's something they need to be prepared to take on and commit to if they're serious about government work."
However, the gap between corporate and public sector may be narrowing. Mr Tooma believes that in many regards – particularly corporate responsibility and value for money – companies are taking their cues from their government counterparts.
"The private sector is very much playing catch-up in relation to those sort of issues that government has been using their purchasing power to influence for quite some time," he says.
Increasingly in his view, servicing a large department is no different from working for a major corporation.
"I think the differences are overstated. The reality is, government clients look for quality above all else," Mr Tooma says.