Integration – it's not just about software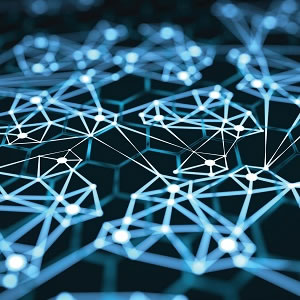 Promoted by

While a number of integration solutions are currently available, the challenge for firms is to identify which will add the most value to their business
IN THE dawn of the Electronic Conveyancing Age in Australia, it is almost impossible to isolate technology from business strategy. Indeed, there are few factors that have a more rapid or a more transformational effect upon your firm than technology. And the influence of innovation extends beyond operations, to current macro environmental trends in the legal industry; globalisation, M&A activity, and electronic conveyancing are driven by the rise of mobility, the cloud and Property Exchange Australia (PEXA).
As a result, today's Chief Information Officer – rather than just organising IT infrastructure – now has the opportunity, and the challenge to bring value to their business, driving growth and strategy.
What do legal industry CIOs believe will deliver the most value to their firm?
A recent Law Technology Survey by GlobalX Legal Solutions found one in five Australian legal practitioners rated the implementation of "integration between systems" to be of the most value to their fi­­rm. This is before "electronic conveyancing", "cloud", "mobility" and "data security". One third of practitioners surveyed (33 per cent) are looking to implement integration within their organisation in the next 24 months. Moreover, one in three respondents identified integration as the hardest technology to implement – and this was consistent for firms of all size.
Why is integration keeping our CIOs up at night?
The ability to effectively harness new technologies is often the difference between market leadership and 'the rest' – at least in the short term. A critical component of long term success is the integration of innovation and business strategy. Soon, PEXA-ready organisations are set save 25 per cent or up to $200 per settlement transaction.
That said, the transfer facilitated by PEXA is just a fraction of the conveyancing process. Integration of PEXA with existing infrastructure and wider operations saves considerably more time and money for users throughout the entire management of the matter, and across the firm. The savings are considerable, yet the 'typical' IT budget still doesn't allow for a new enterprise solution, and the 'typical' law firm has existing business systems that can't be replaced out before reasonable return on investment is made.
Integration allows us to build new features in and around existing infrastructure to future proof the firm.
The rise of 'best of breed'
A current trend in the technology space is the unbundling of over-bloated, 'one size fits all' systems into lean, best-of breed solutions that perform industry specific  tasks with optimal efficiency and effectiveness. A proliferation of lean, purpose-built solutions are now available to address every business case, every user. The comparative advantage theory shows us that best-of-breed software products are of much higher quality and deliver much greater productivity. Further, the success rate of implementation with these business systems is much higher than that of monolithic enterprise-wide systems.
So, the good news is: today's 'best of breed' and software integration capabilities means you have opportunity to leverage  developments in technology and build them into the business. You can leverage integration to become faster, smarter, and more effective than your rivals; to improve customer services and future proof your firm. GlobalX has over 20 years' experience integrating innovation into the legal business to optimise the capability and capacity of our customers to serve their clients.
Click here to find out more about integration services and best-of-breed solutions for Australian law firms.