Millennial lawyers: coming to an office near you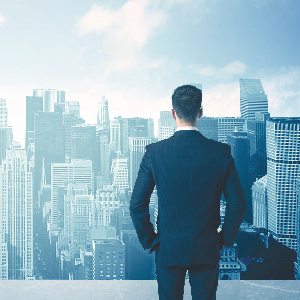 Promoted by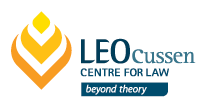 IN 2014, Millennials (those born between 1980 and 2000) made up over 35 per cent of Australia's 65,000+ lawyers. And with law graduate numbers more than doubling since 2001, it's safe to say that this percentage will only increase.
At the same time, the profession's expectation for job-ready graduates has drastically increased.
At last year's Australasian Professional Legal Education Council (APLEC) Conference, a panel of legal employers identified robust soft skills as the key differentiating factor when recruiting law graduates – or as one panelist put it: a graduate's ability to understand the difference between the practise of law and the business of law. 
So as law graduate numbers continue to increase, so does the market's demand for well-rounded, commercially focused lawyers. So what does all this mean for the legal profession?

In short, it means a millennial lawyer is coming to a practice near you, and they're going to need more than just top marks to cut it. They're going to need communication and relationshipbuilding skills to attract and retain clients; an innovative mindset to identify creative solutions to complex problems; time management skills to meet billing targets and deadlines; and emotional intelligence and interpersonal skills to work in a team.

While universities focus more on the technical and academic components of a graduate's legal career, the vocational environment of a Practical Legal Training (PLT) provider such as Leo Cussen Centre for Law is where graduates have the opportunity to foster the practical skills needed to add immediate value to an employer.

"Leo Cussen's ethos is one of 'learning by doing'," says Shirley Southgate, director of PLT at Leo Cussen. "That means we don't just teach them the law, we get them to put it into action by running a simulated legal practice."

Central to this ethos is an emphasis on the face-to-face component of legal practice, for both online and onsite students alike. "Leo Cussen is one of only a small number of PLT providers offering regular face-to-face training throughout the course," Ms Southgate says. "Even students of our online course attend regular onsite sessions, giving them repeated opportunities to put their business, communication and problem-solving skills into action. This means graduates don't just learn about advocacy, they deliver their own arguments in court. And they don't just learn about file management, they actually manage their own files from end-to-end."

A cornerstone of Leo Cussen's approach to producing job-ready lawyers is the Client Lawyer Interview Program (CLIP), which helps trainee lawyers develop client relationship and service delivery skills, both in-person and over the phone. "In designing the CLIP program, we wanted to create a realistic environment that helped graduates increase their practical lawyering skills," says Peter Cotter, Leo Cussen mentor and CLIP coordinator. "The focus of the program is an emphasis on problem solving, communicating advice, and working under time pressure to produce practical outcomes for clients – both legal and non-legal."

With these skills becoming increasingly valuable, employers can rely on a Leo Cussen graduate to be job-ready.

Leo Cussen Centre for Law offers a free job advertising service. To promote your organisation's vacancy to current and past Leo Cussen graduates, Please contact Alex Giannopoulos, graduate placement and careers adviser, on 9641 7140.
Or email your requirements to This email address is being protected from spambots. You need JavaScript enabled to view it.