Just recently, the Fair Work Ombudsman imposed the record penalty of over $400,000 on a business owner who had been found to have forced his employees to secretly reimburse him the thousands of dollars he had paid them in owed back pay.

It is not unusual in cases such as these that there are also findings that employees are often manipulated into breaching visa conditions holding the threat over their heads that they will be reported to the Department of Immigration and Border Protection (DIBP) with the aim of having them deported.

The Office of the Fair Work Ombudsman, the Australian Taxation Office (ATO) and the DIBP share information and work closely in cases such as these. In fact, it is a condition of approval that Subclass 457 sponsoring employers must co-operate with Fair Work Inspectors. Similarly, the ATO and the DIBP co-operate in identifying migrant workers to ensure they have been paid in accordance with Australian industrial legislation.

While these joint operations may not provide the perfect protective safeguards from exploitation for all migrant workers in Australia, these programs are being continually upgraded and very adept at detecting breaches across this and other areas of the law.

If this has piqued your interest in this exciting and ever-growing area of law, the MIA's Immigration Essentials for Lawyers program can take you from a basic understanding to the essentials for practice in the area.

---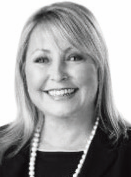 Angela Julian-Armitage is the National President and Qld/NT State President of the Migration Institute of Australia and a practising Barrister at the Queensland Bar. Angela operates a Migration Law practice and assists solicitors and RMAs with Review and Appeal work in the area of Migration Law. In addition to her Migration Law expertise, Angela conducts a wideranging commercial practice.


Like this story? Read more:
Book commemorates diamond milestone for WA law society
QLS condemns actions of disgraced lawyer as 'stain on the profession'
NSW proposes big justice reforms to target risk of reoffending