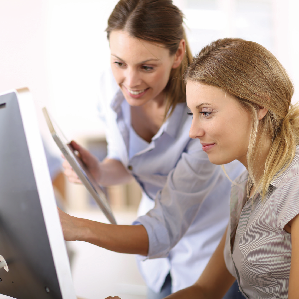 Promoted by
Get e-Conveyancing-ready with PEXA's expert help and support services – already assisting over 3,500 Australian lawyers and conveyancers to bring property exchange online. 
WHETHER YOU are new to e-Conveyancing or have already completed your first online transaction, PEXA provides lawyers and conveyancers with support at every stage of their digital journey. From face-to-face appointments to online discussions with your peers, the following free services are available to help the property industry transition online:

PEXA Direct Specialists
"PEXA Direct's Jennifer Ivosevic is a marvel. Jennifer has been there at every moment" - Joan Lentini, director, Complete Conveyancing & Corporate Services

PEXA Direct Specialists are experienced lawyers and conveyancers who come to your office and guide you through the PEXA registration process, assisting you to adapt your business to e-Conveyancing and successfully complete your first online transactions.

Consider them your own personal PEXA trainers, available to you and your organisation until you feel fully confident transacting online.

PEXA Virtual Training Program
"The relevance of what Adrian said and his understanding of what we do and need to know was terrific" - Ian Donald, solicitor, Wagga Wagga, NSW

Throughout the PEXA Virtual Training Program, PEXA members are guided through the Getting Started With PEXA program – an open program hosted on community.pexa.com.au and supported by a dedicated PEXA Virtual Specialist.

The PEXA Virtual Training Program provides PEXA's regional members with support they wouldn't usually have access to, due to geographical limitations. PEXA Virtual Specialists are similar to PEXA Direct Specialists except all appointments are held via telephone. Each specialist gets to know their PEXA member and their business requirements, creating a tailored experience for each individual firm.
e-Conveyancing Community
"At last, practitioners not only have a voice, but our voices are being listened to" - Peter Mericka, property lawyer, Lawyers Conveyancing 

Think LinkedIn meets Facebook meets Open Universities meetsconveyancing.

The e-Conveyancing Community is a new online space to learn, share and connect in the conveyancing and property business community.

You can ask questions, share feedback and get answers from other lawyers and conveyancers, as well as industry experts and PEXA specialists. Many lawyers and conveyancers are already PEXA pros and can help you with your business' transition online at community.pexa.com.au.

Support Centre
"Natasha was wonderful in helping me with a complicated matter. She went above and beyond to assist me and was a pleasure to deal with" – Fay Theodoridis, St. George

PEXA's highly trained and dedicated Support Centre is a one-stop shop for PEXA members requiring assistance. If you are unsure of who to contact regarding any aspect of e-Conveyancing, including system set-up, workspace support or technical troubleshooting, contact the support team on 1300084515.
Ready to make the change?
Contact PEXA today on 1300084515 to enquire about any of the free services listed above and discover how best to get started on your transition to e-Conveyancing.
---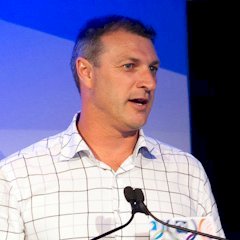 Ian Hendey, Chief Practitioner Services Officer