Blockchain: why it's getting lawyers' attention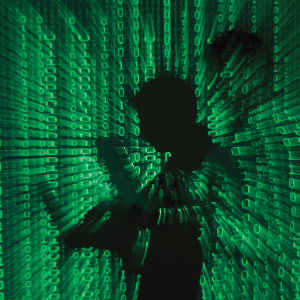 Promoted by
THE LEGAL profession has traditionally had a reputation for being slow to innovate and adapt to new technology.
That view is quickly changing. Law firms and in-house teams across Australia are busy exploring and adopting new ways of working and technologies that help them operate more effciently and advise their clients faster and with confidence.
One technology continuing to make headlines is blockchain, the emerging peer-to-peer distributed ledger technology. Blockchain underpins a new generation of transaction technologies, promising trust for users and eliminating the need for intermediaries. Blockchain also combines with 'smart contracts', or ways of embedding contract terms and functions in our digital and physical worlds.
Why are blockchain and smart contracts getting lawyers' attention?
Still in the early stages of development, blockchain technology is an increasingly relevant innovation for lawyers. In fact, Australian law firms have been among some of the first worldwide to explore blockchain opportunities.
Lawyers will see development on a number of fronts:
- Clients are researching and deploying blockchain in their business operations. Lawyers need to understand the technology to continue providing relevant advice on existing laws and regulations.
- Some use cases for blockchain have the potential to transform whole areas of existing legal administration, processes or transactions. Law firms may need to reposition or adopt new strategies to prepare for this transformation.
- There will be ongoing debate and consultation on how laws and regulation may need to adapt to accommodate blockchain innovation.
What else has been happening?
Elsewhere in the Australian market, there have been other high-pro le announcements by companies exploring blockchain technology. The ASX is pioneering attempts to implement blockchain for the stock market. Australia Post has explained it is looking at how blockchain could be used to verify identity, perform registry accreditation functions (such as verifying that a person holds a driver's licence or has passed employment
police checks) and for e-voting.

Thomson Reuters is exploring blockchain on a number of fronts, participating in industry projects such as the Hyperledger Project and the R3 global banking consortium. Thomson Reuters has also hosted hackathons focused on the use of blockchain and smart contracts.

Getting involved in blockchain
It can sometimes seem that blockchain development is happening too quickly for lawyers to keep up. However, this is still a very early-stage technology and there are opportunities for lawyers who are interested to learn more and get involved.
- There are numerous online resources that explain how blockchain, distributed ledgers and smart contracts work.
- Lawyers can look out for blockchain presentations and professional networking events.
- There are a number of forums, online communities and news sites dedicated to exploring blockchain issues, including the legal aspects.
- Blockchain innovation is relevant to a wide range of legal disciplines. For example, corporate lawyers may want to follow the Delaware Blockchain Initiative; IP lawyers may be interested in blockchain e orts to reduce piracy; and real estate lawyers may be interested in the emerging use of blockchain in land registries and property transactions.
---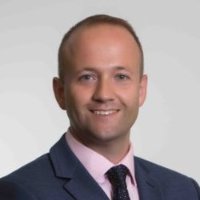 Michael Milnes began researching blockchain and smart contracts in 2013, while studying for an MBA. His career has also included working as in-house counsel and at leading law firms in the UK, Europe and Australia. He is the head commercial writer in the Practical Law Australia team at Thomson Reuters, developing practical legal knowledge, precedents and work ow tools for law firms and in-house legal departments. Find out more.