Complex challenges call for diverse, bright minds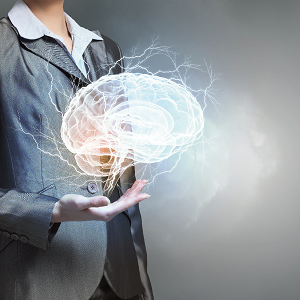 Promoted by
OUR CLIENTS come to us with their most complex challenges – challenges related to governance, restructuring, litigation, solvency and stakeholder communications.
At a minimum, these challenges require collaboration between lawyers and other professionals in the financial, economic, scientific and technology sectors. Indeed, the term 'forensic' relates precisely to the intersection of these other disciplines with the legal community.
But there is much more to it than that. Studies have proven what we, and those we work with, already know to be true: diversity brings more – and different – bright minds to the table. Lawyers, more than any others, know that debate between diverse minds brings a sharpness of focus and fine tuning to the arguments.

"Decades of research by organisational scientists, psychologists, sociologists, economists and demographers show that socially diverse groups (that is, those with a diversity of race, ethnicity, gender and sexual orientation) are more innovative than homogeneous groups," says Katherine Phillips, Paul Calello Professor of Leadership and Ethics and senior vice dean at Columbia Business School in an article in Scientific American called 'How Diversity Makes Us Smarter'.
She describes research that proves that "when we hear dissent from someone who is di erent from us, it provokes more thought than when it comes from someone who looks like us".

The article states that "being around people who are different from us makes us more creative, more diligent and harder-working". I'm not sure any of us need to be harder-working, but creativity and diligence are certainly beneficial for lawyers and forensic accountants alike.

This is how we aspire to do business, interacting with our clients and their complex problems. We appreciate, promote, and even rely upon the collaborative diversity of thought to anticipate, surround and address challenging issues.

At FTI Consulting, we love nothing more than a challenge that brings together diversity of expertise – in finance, accounting, economics, investigation, regulation, data analytics, technology, issues management and communications. From time to time, our teams also include operational experts in insurance, mining, energy, construction and many other sectors.

But the benefits are even greater when we add in diversity of geography, culture and experience. Not only do we reach a better outcome with our clients, but we all value the experience to a much greater degree.

Can we do more? Absolutely! We are only beginning to scratch the surface of what can be achieved by true diversity of thought. We recognise the value of a diverse team working on Australia's most complex challenges, but there is much to do to get to where we want to be.

In the meantime, FTI Consulting has a strong commitment to creating an environment of diversity and inclusion; one that encourages and enables our diverse professionals to reach their full potential. As just one example, FTI Consulting's Women's Initiative, FTI WIN, is aimed at enhancing the status and professional development of female talent by creating networks of professional women who can explore opportunities to support each other, collaborate and refer work to one another.

We support women in law in Australia and around the world. We are proud to be associated with Australia's outstanding women lawyers, and those who support them, through the Women in Law Awards.
---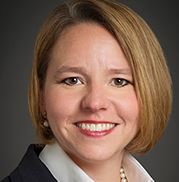 Dawna Wright is a Senior Managing Director and Leader of the Australian Forensic Accounting and Advisory Services practice of FTI Consulting. Dawna has led a wide range of matters as an independent expert witness, a consulting expert and an expert determiner. Dawna specialises in the interpretation of complex data and financial information for non-financial clients, particularly lawyers and Boards of Directors. Clients value her accessibility and hands-on approach.