Who is really looking after your sensitive records? The risk of offshore records management.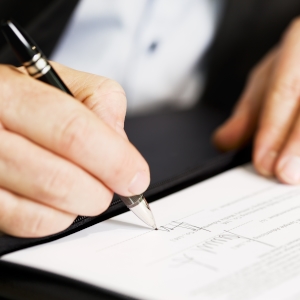 Promoted by 

This year, Australia's market leader in document storage, Recall, was taken over by US-based Iron Mountain, meaning Australian businesses who had chosen Recall as their provider now find their records in the hands of an overseas giant.
That raises the question: Who is really looking after your records and your business?
Document security is more challenging for solicitors than it is for those in most other professions. Well-managed and easily accessible records are essential for solicitors to do their jobs properly, as they can face stiff penalties if documents are not available when they should be.
Offshore record management and storage can pose a high risk for Australian businesses. Secure information management is a growing challenge for businesses in the digital age. Concerns raised about telecommunications giant Telstra holding our healthcare records highlighted negative public sentiment surrounding offshore data holding.
It has reminded people again of the real, significant privacy and security issues associated with offshore data storage, including accidental exposure of ultra-personal data. When discussing data retention laws that came into effect in 2015, the risks associated with sensitive data being stored in offshore facilities was described by Telstra as "a honeypot for hackers".
There are accountability problems associated with using an offshore company, including the risk of data breaches and the difficulty of tracking what goes on. Large offshore corporations can be unresponsive due to bureaucracy and difficulties communicating across different time zones, as well as geographical locations.
Offshore data management also raises questions about the extent of legal protection under Australian law if data is stored or transmitted offshore.  For example, when your data is in a cloud that is hosted offshore, it becomes a 'resident' of that particular country and is susceptible to that country's privacy and confidentiality laws, which may significantly differ from those of Australia. Because of this, your data, and client records that you store, can potentially be jeopardised by unauthorised access. Not all Australian privacy laws can offer direct protection from the ramifications of foreign legislations.
Secure document storage is becoming an increasing challenge for businesses. When choosing an information management company, it is important to evaluate which provider has the ability to deliver the best solution for your business.
Compu-Stor is a private, Australian owned and managed company that has been providing holistic records management solutions to businesses across Australia since 1987. To learn more about Compu-Stor's range of information management, records storage and digitisation services visit www.compu-stor.com.au.