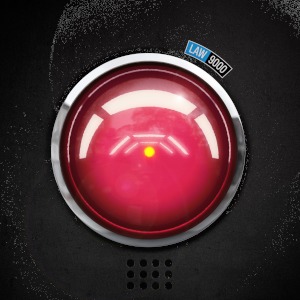 As the applications of technology continue to skyrocket, legal professionals are feeling pressure to change the way they deliver services. Which firms are stepping up to the plate and which are at risk of being left behind? Lawyers Weekly explores digital disruption in the business of law.
Just a couple of years ago, law firms were adamant their services could never be replaced by technology. 'Technology is unsustainable', 'People want human interaction' and 'There will always be a need for a lawyer' were all common sentiments.
While the latter may still ring true, the fact that technology has significantly altered the business of law is undeniable.
Now more than ever, firms are incorporating technology into their service propositions – from blockchain and e-signatures to artificial intelligence and data security.
There have been many benefits. Firms are now able to offer a more effective and efficient way of doing business, with increased client retention rates, flexibility and employee satisfaction among the many big wins.
So while it may be late to the party in comparison to other occupations, the bulk of the legal profession now realises the astronomical opportunities technology provides.
In saying that, there are still some who are hesitant about the digital era and how it fits within the traditional business of law.
The risk of robo-lawyers has moved from a water-cooler topic to a genuine concern in some firms. The rise of artificial intelligence has had a similar effect, with many voicing the opinion that it's taking jobs away from legal professionals and damaging the way clients are advised.
Whichever way you look at it, it's clear that technology has created a period of unprecedented upheaval in the legal profession.
In this cover story, we'll explore the successes and challenges firms have experienced in implementing technology, the material impact this has had on their service propositions and internal culture, and how they think the situation is likely to change as technology rapidly progresses.
Proactive v reactive
The phrase 'digital disruption' has got many legal professionals fired up. Some say the term is over-hyped, while some flat-out reject that anything could 'disrupt' the traditional nature of law.
However, rather than see technology as a negative, or dismiss it completely, Allens chief legal and technology services officer Beth Patterson advises legal professionals to look at it as a value-add.
"Lawyers and law firms need to be open to the changes new technologies will inevitably bring in delivering more efficient and innovative legal services to their clients," she says.
"Technology on its own is not the holy grail, but it is an enabler for helping solve clients' business problems.
"Law firms need to embrace some design thinking principles to build a culture that is flexible, accepts experimentation and supports some failures. They need to embrace multidisciplinary skills to assess technologies to distinguish the hype from the reality. They also need to move quicker than they are probably used to, listen to their clients and take some risks."
King & Wood Mallesons executive director of innovation Michelle Mahoney agrees, saying that while technology has not taken away the traditional role of the lawyer, it has significantly enhanced it.
"It has enhanced the role of an expert, creating a series of tools which enable and support both the delivery of the work [and] product, and support the physical independence of a lawyer, allowing quality delivery to be provided from different locations, times or formats," she says.
Ms Mahoney adds that lawyers and law firms should be embracing and experimenting with technology as it hits the legal market, rather than being afraid of it.
"[Lawyers and law firms should] actively be digital-ready and seize the new opportunities as they emerge," she says.
"By exposing or liberating the ideas of all our people, together we can respond to new client problems, economic models and emerging business models. We need to be maximising the opportunities new technology gives us for our clients and our people.
"Embracing new ideas and technology at the same pace as our clients [helps us] remain business-relevant. The digital revolution is not restricted to law, it affects all our clients and we need to be ready and experimenting with them."
A shining example
As technology and innovation continue to be a hot topics within the legal profession, firms both global and national, large and boutique, are placing greater emphasis on implementing key digital strategies.
"MinterEllison is adopting several segments from the AI discipline. In particular, machine learning is becoming a critical technology that will significantly reduce standardised contract review times and further reduce risk for our clients," says Gary Adler, chief information officer at MinterEllison.
"We've also adopted expert systems in areas of the law that lend themselves to rule-based reasoning – to empower our lawyers to collaborate and our clients to receive advice. Finally, we are doing more work using predictive analytics in the areas of disputes and e-discovery."
To win the "cyber war" reported by the media lately, Mr Adler says his firm is adopting a data-centric approach to security, using a range of techniques and new technologies to uncover potential threats before they occur.
"More broadly, we're constantly seeking out new ways to use all layers of data to improve business insights for clients, as well as ourselves," he says.
"We're also continuing to evolve our workflow and automation capabilities through a combination of smart business process management platforms, integrated with document automation software, collaboration and financial platforms."
Allens has taken a similar approach, focusing on adopting a range of AI and analytics technologies.
"We have been applying AI technologies such as predictive coding, machine learning, predictive analytics and expert systems across a broad spectrum, from e-discovery and contract analytics to knowledge automation. Areas of law where we are using these technologies include litigation and regulatory as well as commercial transactional work," says Ms Patterson.
"We have also introduced new mobile, cloud, business analytics and collaboration technologies, such as our recently introduced e-signature technology DocuSign.
"All of these technologies are driving improved collaboration, flexibility and mobility for our people."
Meanwhile, Ms Mahoney says KWM has adopted a variety of technology strategies. The first, she says, is digital adviser apps.
"We've developed a suite of digital legal advisers which automate or semi-automate rules-based decision-making processes," she says.
"By using these apps, more high-volume work can be managed using a consistent, quality-driven approach, enabling lawyers to be freed up to focus on the more complex and higher-value work.
"We are [also] investing in machine learning to identify and extract concepts and clauses in contract collections. We combine our legal expertise with this cutting-edge contract analysis technology to create an enhanced contract review process for our clients.
"The review of contracts is expedited through the use of recognised standard provisions and learnt customised provisions. The tool also provides the ability to work deeply with a single contract or line of sight across a contract portfolio."
Ms Mahoney says KWM is also focusing on digital and analogue ("DnA") smart contracts and has developed a "world-first smart contract framework" that involves both digital and analogue terms. This maximises the efficiency gains of smart contracts but allows for situations in which human input from a lawyer is needed, to avoid unintended consequences.
On top on this, Ms Mahoney the firm uses a crowdsourcing platform to support ideation.
"The investment in an innovation management platform has enabled everyone at the firm to be able to share their ideas, have a voice and help shape the future of the firm," she says.
"The impact of this platform has been truly transformational, enabling the crowd to make decisions on the priorities and initiatives which are suggested via the platform, with the entire firm playing an active role in designing its future."
Big wins
While it is not without its challenges, firms that are adapting to the digital era prove that technology and the business of law can work hand in hand, providing enormous benefits both internally and externally.
"Crowdsourcing has taken [the] hierarchy out of idea value by giving everyone in the firm a voice and allowing ideas to be given oxygen and evolve into real projects," says Ms Mahoney.
"It has helped us to identify new ways of working or new products to take to market to create efficiencies in the work we are doing now.
"Most ideas are about doing things better or more efficiently and trying new ways of working. It is also delivering real value for our clients. We have crowdsourced ideas for clients to provide them with concepts that can [boost] their business."
Mr Adler says each of the technologies MinterEllison has adopted has improved internal efficiencies, while increasing effectiveness from both a client and a business perspective.
"From an internal perspective, workflow is finely tuned and automated where possible," he says.
"From a client and business perspective, risks are reduced simply because machines make fewer mistakes than humans following repeatable workflows, and transparency on client work is improved via key matter-related data being reported back to clients in real time.
"Culturally, we've seen adoption rates continue to rise rapidly as our internal teams experience the tangible benefits of these technologies, transforming how they practice and service their clients."
Likewise, adopting key digital measures has seen Allens bolster its "client-centricity, agility and collaboration", according to Ms Patterson.
"Technological advances are driving improved client engagement and the development of new conversations with our clients," she says.
"This also leads to cost efficiency for clients. Our lawyers work in multidisciplinary teams with technologists, project managers and alternative resources specialists to improve efficiency for our clients, facilitate new resourcing models and lower costs.
"Highly agile and scalable resourcing also means increased flexibility for clients."
Ms Patterson says technological developments within Allens allow its lawyers to spend more time on high-level work that requires expertise and judgment, rather than repetitive, lower-level work –which she notes can be performed by AI and analytics technologies such as predictive coding, machine learning, predictive analytics and expert systems.
"This also means greater room for experimentation," she adds.
Overall, Ms Patterson notes that one major benefit technology provides to the legal profession is the opportunity for new, exciting career prospects to flourish.
"At Allens, we have a multidisciplinary team of 50 legal technologists, project managers and alternative law specialists," she says.
"This includes 12 team members with dual law and tech degrees, who are uniquely positioned to understand both sides of the coin and advise on how and where technology can best be applied across a matter to benefit the client."
Overcoming obstacles
With all these proven benefits, why are some firms still hesitant to adopt new technologies?
According to Ms Patterson, it all comes down to the legal profession being risk-averse, by nature and by training.
"The legal sector has traditionally been slow to embrace technological change. However, the rapid advancement of technology and renewed focus on innovation in the business sector [have] ramped up law firms' interest in innovation," she says.
"Separating the hype from the reality around newer technologies such as AI and blockchain can be a challenge."
This sentiment is echoed by Mr Adler, who says there is often some resistance to change within the legal profession.
One way to combat this, he says, is to use case studies to show employees the effectiveness of technology.
"By focusing on particular practice areas first – where the benefits were most obvious – we were able to create some quick wins to demonstrate the value of adoption," he says.
"Our challenge today is quite the opposite. With adoption rates increasing rapidly, in some areas it has become difficult to keep up with demand – a good problem to have!"
Because of the traditional nature of law, Ms Mahoney says one challenge that remains is getting people to voice their ideas surrounding technologies and the potential positive impacts they could have on the firm.
"For some it could take time to feel confident to put your idea out there and hope your colleagues love it," she says.
"To encourage high participation, we use time as a constraint to create urgency. We build the requirements each time as we watch our participants' engagement levels with the ideas and the product.
"Familiarity and creative confidence build over time. Fabulous ideas are talked about, creating a groundswell of doing things differently or trying something new."
Plausible predictions
It's not easy to crystal ball-gaze when it comes to technological developments. After all, the idea of a touch-screen phone that allows users to see each other from opposite ends of the globe would have once seemed ridiculous.
As we all know by now, technology often has the element of surprise, and with that comes its ability to disrupt the status quo.
For legal professionals, this means maintaining a clear focus on key technology predictions is of paramount importance. Doing so helps their practices to remain relevant, in demand and ahead of the pack.
Mr Adler says MinterEllison has five technology predictions on its radar. The first is cloud adoption.
"Cloud adoption will finally hit the legal vertical," he says.
"Firms are starting to find the right balance between data security and the flexibility that only cloud models can offer."
The evolution of technology will eventually create a new role in the legal profession, according to Mr Adler.
"A new role in legal will surface that is a true hybrid lawyer-technologist," he says.
"Due to the changing nature of a lawyer's day-to-day work, this will be driven by necessity rather than being a 'nice to have'."
Thirdly, Mr Adler says cyber security controls will become more rigid and formalised in the legal profession, to ensure firms genuinely comply with their ethical and risk commitments to clients.
"A significant investment from boards and executives will be needed," he notes.
As in many other professions, workflow tools will be heavily adopted and more deeply entrenched between law firms and clients, Mr Adler predicts.
"The efficiency and effectiveness of these technologies for both parties cannot be understated, and they will become a must in an industry that is becoming extremely competitive and facing deeper cost and pricing pressures than ever before," he says.
Lastly, Mr Adler says technological advances will enable data to become a core focus point.
"If firms are not providing rich and actionable data insights to in-house legal operations teams and general counsel, they will find themselves losing their place on their clients' panels," he says.
CASE STUDY: HERBERT SMITH FREEHILLS
This global firm has implemented key technology measures, enabling its employees to work on any client matter, anywhere and at any time.
In September 2016, HSF announced it had become the first global merged firm to achieve worldwide technology integration.
Speaking to Lawyers Weekly at the time, HSF chief information officer Haig Tyler said this worldwide technology integration has enabled tech mobility to create a seamless global system for the firm – from devices and software to the data centres driving it.
"The real key driver for the approach we're taking in regards to technology is the overall business strategy of really becoming a single law firm, able to operate globally and able to have all of our people work on any client matter, anywhere globally within the HSF office network," Mr Tyler said.
He added that this worldwide technology integration presented a number of other big wins for the HSF network.
"There are a number of threads to this," he said.
"In a slightly mundane way, what it means is we've got ourselves on a really up-to-date system … But far more importantly, what it means is we've got a far more mobile and flexible workforce."
Another benefit of having this single system is that it allows matters, whether client-related or directly firm-related, to be managed more quickly and efficiently, Mr Tyler said.
"More often than not now you can get to the end of a working day, have whatever management or technical problem and you know you've got a team that you can hand it over to, and more often than not it will be solved," he said.
CASE STUDY: SPARKE HELMORE LAWYERS
This national firm has recruited a strategic adviser to launch its very own innovation hub, Bright Sparke.
Sparkes has maintained a clear focus on technology and innovation this year, unveiling Bright Sparke in October.
The Bright Sparke innovation hub has been set up to operate as an independent entity to the law firm.
According to a statement released by Sparkes at the time, the hub will "co-develop more efficient legal solutions and non-legal solutions to clients' business issues, through enhanced data analytics, process outsourcing, emerging technology and partnering arrangements".
To create Bright Sparke, the national firm recruited big-time strategic adviser Nicholas Adamo. Mr Adamo's new role sees him head up the innovation hub. He has also taken the title of the firm's chief innovation officer and the chairmanship of its innovation committee.
"As an entrepreneur, clients have always been at the centre of innovation for me. I look forward to working with Sparke Helmore's clients, and others, to help them to better understand and solve critical issues that encompass the full professional services spectrum, analytics and technology," Mr Adamo said.
Sparkes chairman of partners Mark Hickey said under Mr Adamo's guidance, Bright Sparke will develop "the very best technology-based legal solutions" for clients.
"We're excited to have someone of Nicholas' calibre on board to lead this initiative," Mr Hickey said.
CASE STUDY: CLYDE & CO
Clyde & Co recently launched an app designed to better service its business clients.
The international law firm created the workplace health and safety app ClydeCovered to help individuals and businesses work out what steps they should take following a workplace incident.
The app was created with developer Chocolate Coded and was designed to take the guesswork out of determining whether a workplace incident is notifiable in a specific jurisdiction, and what steps an individual or business should take following an incident.
The app can also provide the relevant regulator's details to streamline incident notification and convert the information provided into an incident report, which can be saved or emailed.
"Laws requiring you to do something shouldn't be difficult to interpret. When you have a safety incident, you want to know what to do as quickly as possible," said Clyde & Co partner Alena Titterton.
"Our ClydeCovered app helps businesses and their workers understand the critical legal requirements. It then supports them with the practical information they need as they work through the processes."
ClydeCovered is the first app of its type in offering cross-border content. It currently supports Australia, New Zealand and Singapore, with plans to launch in other countries.
"Legal, safety and human resources teams are increasingly operating on a global and regional basis, requiring them to work across multiple jurisdictions. Busy teams struggle to keep up-to-date with all the jurisdiction-specific legal requirements that apply when things go wrong," Ms Titterton said.
"As a global law firm with health and safety expertise around the world, we saw the opportunity to meet that need with ClydeCovered and provide real-time information to them."
Q&A: JOHN AHERN, CHIEF EXECUTIVE, INFOTRACK
Mr Ahern speaks to Lawyers Weekly about the opportunities available to lawyers in the tech space, including how InfoTrack can help those looking to up the ante.
What are the benefits of legal professionals adopting technology?
A recent Lawyers Weekly/InfoTrack survey of 413 practitioners found legal professionals believe that faster, more efficient electronic contract of sale processing would lead to greater client satisfaction, which is a key benefit of electronic contracts of sale.
The survey also found that practitioners feel there will be less human error, easier contract alterations and greater transparency in the process, while allowing the firm more time to win business.
Other reasons for adoption included faster invoicing and reducing the risk of deals falling through.
Technology such as e-signatures remains a debatable topic among law firms, with some liking the idea of a paperless transaction whereas others are concerned about the security risk it presents. What is your opinion? Do legal professionals have a right to be concerned?
Absolutely not! eContracts and e2sign have been tried and tested.
In July 2016, property lawyer Claire Martin from Kreisson Legal in Sydney made Australia's first paperless property transaction using InfoTrack's eContracts for sale and the sign2Exchange option to sell her Dee Why apartment.
Using PEXA and the InfoTrack platform, the sale proceeds were deposited to Claire's nominated bank account within one second of completion.
How can legal professionals partner with InfoTrack to better their core service offering?
Very easily. Our superior software can be seamlessly integrated into third-party practice management systems, document management solutions and accounting software to deliver significant efficiencies, enabling clients to improve their productivity, increase their profitability and stimulate their growth.
We are an indispensable partner for 6,816 legal firms, enabling them to swiftly find critical information pertaining to property, company, personal and national search data.