A fair go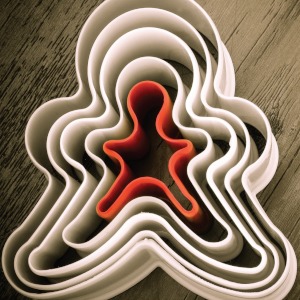 Combining legal expertise with ethical responsibility, human rights lawyers fight hard to right the wrongs. 
Being a human rights lawyer is no easy task.
Advising on everything from asylum seeker rights to cyber racism and hate crimes, these legal professionals act in some of the most challenging and time-consuming cases, not to mention those with the highest moral obligations.
No task is lacking in obstacles, with the more high-profile matters often subject to substantial political and media scrutiny.
However, the lawyers who are able to stick it out know what a value-add it is for both their business and their self-worth, with cases that end in favour of the client often meaning their lives are forever changed – for the better.
An active sector
The nature of human rights law means there is plenty of work for lawyers. This evolving sector, which once didn't get much work, is now taking off as more human rights issues begin to fall under the microscope.
According to Shine Lawyers, people have the power to take legal action on a range of matters within the human rights sphere.
These include, but are not limited to, civil and political rights, asylum seeker rights, environment and climate change, Indigenous rights and equality, sexual and workplace discrimination, cyber racism and hate crimes, coronial inquests and the protection of citizens' rights against governments and corporations.
Julian Burnside, a prominent Victorian Bar barrister and the chair of fortyfivedownstairs Inc, says there are more matters that fall under human rights law than people may originally realise.
"Although refugee matters are an obvious area of human rights concern, the main areas in my opinion are those areas where Legal Aid is unavailable – because Legal Aid's budget is inadequate – and a person with a viable claim cannot afford private litigation," he says.
"It is a large domain. It is a significant, but barely noticed, denial of human rights that a person is unable to vindicate their rights because the law is not accessible to them."
Mr Burnside says he became attracted to human rights law after realising how many people are denied equal access to justice.
"I do not like seeing injustice," he says.
"I practise law because I am profoundly interested in justice. When the legal system is not able to deliver justice, something needs to be done."
Mr Burnside says human rights law has evolved significantly over his time in the practice area.
"A great deal of human rights work is done pro bono," he explains.
"As Legal Aid has become less and less accessible, the need for pro bono help has increased."
Maurice Blackburn's national head of social justice, Jacob Varghese, spends a lot of his time focused on the value of human rights.
"What attracted me to Maurice Blackburn in the first place was that I have a keen interest in social justice," he says.
"I have a view that [as lawyers] we should try to do the best we can to achieve just outcomes for our clients."
Cause for concern?
With the mainstream media painting the world around us as increasingly dangerous, one would naturally assume the need for human rights lawyers has become more prominent.
The headlines are revolving around the threat of Islamic State forcing vulnerable people out of their homes, the influx of citizens being exploited by governments and corporations, and even the fear of increased racism and discrimination after Donald Trump's election.
However, Mr Burnside believes the value of human rights lawyers is being lost, despite the times we're in.
"In Australia, I think human rights lawyers are not much valued, unless they happen to be valued as lawyers in a wider field of practice," Mr Burnside says.
"This may be a reflection of a deeper phenomenon: in Australia we say we think human rights are important, but this may not be an accurate reflection of reality."
Mr Burnside says that while the majority of Australians would say they care about human rights, recent scenarios suggest otherwise.
"If most Australians were asked what they thought of human rights, they would say that human rights matter. The question then arises: how is it that we knew for decades that Aboriginal children had been taken from their parents, but it took a long time before that became a matter of general concern?" he says.
"How is it that most Australians watched with unconcern as David Hicks languished for years in Guantanamo Bay without charge and without trial? How is it that we watched with unconcern for years as innocent men, women and children were locked up indefinitely in desert jails merely because they were fleeing the Taliban or Saddam Hussein?
"How is it that we are so indifferent to the draconian effects of the anti-terror laws as they are applied to Muslims in the Australian community, when we would not tolerate similar intrusions on our own rights?"
Mr Burnside believes the answer might be that we subconsciously divide human beings into two categories: 'us' and 'other'.
"We think, perhaps subconsciously, 'My rights matter, and so do those of my family and friends and neighbours, but the human rights of others do not matter in quite the same way because, (without quite saying it) the others are not human in quite the same way we are'," he says.
"It is dangerous thinking and profoundly wrong."
Mr Varghese says the biggest issue the human rights practice area is facing is the cost of cases.
"The cost of litigation in Australia is very expensive and so it's very hard to mobilise the resources necessary to meet a quality of arms with the other side in a social justice human rights case," he says.
"Often in cases like these, you're against some big, powerful corporation or the government and they're very well resourced and can afford to get the very best lawyers."
The bright side
Although the work covered in the human rights practice area is often among the most time-consuming and difficult, it also poses significant opportunities to lawyers interested in this line of work.
Mr Varghese says the demand for human rights lawyers far outweighs the supply.
"The number of people out there in the community who have a serious problem or serious dispute but are unable to bring it to court is, I think, massive. The truth is demand, for all intents and purposes, is endless for this kind of work," he says.
Collaboration between law firms and legal professionals is another big opportunity available in human rights, distinguishing it from other practice areas, Mr Varghese notes.
"This really is an area where the profession can act collegiately and if there's a case that another firm is also interested in doing, we'll often just be happy for them to do it," he says.
"We want to deploy our resources to cases that need our resources, so if there's competition for work we're happy to let the other firm take it because we really should be working collegiately rather than competitively when we're conducting work that serves the community as a whole.
"I think increasingly firms are beginning to understand that being part of a profession involves obligations and responsibly to society, not just the right to earn fees."