The 4 top reasons your law firm needs a website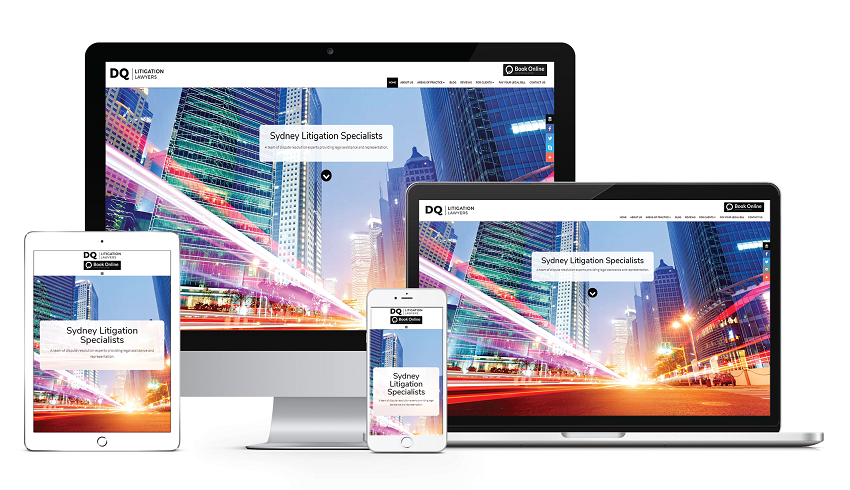 Promoted by Zaliet.
If your firm doesn't have an online presence, you could be hurting your profits. Here's why.
More people than ever are using the internet when deciding to purchase goods or services. Increasingly, people are doing this on mobile devices. As internet use and mobile devices become more commonplace, legacy methods of advertising become more ineffective. No one looks in phone books any more. They look for your website.
If your law firm doesn't have a website, you risk damaging your firm's credibility. Worse, you are losing money.
Here are 4 crucial reasons your law firm needs a website.
It'll be difficult for clients to find you without one
When people are looking for legal services or an answer to a legal question, they turn to the internet. They assume local law firms have websites. If you don't come up in their search results, they will turn to a firm that does. It's that simple.
A website increases your credibility
Studies show that people take your business more seriously if you have a website. This goes for email addresses too. Use your website to create a custom email address instead of using generic providers like Hotmail and Gmail. These are all simple ways your firm can project the image and expertise of a much larger firm.
It helps you build trust with prospective clients
People buy from people they trust. Learning about a business and its services is essential to this process. If people can't find you to learn about your firm and what you do, they won't contact you. Websites are the place to provide this essential information. And if you post answers to commonly asked questions (legal or otherwise) on your website, it will cut down the number of querying phone calls and emails you receive, freeing you up to focus on your billable work.
You can showcase your expertise
A website is the opportunity to provide valuable information to your clients, usually in the form of articles about common legal questions or issues. This helps differentiate you from your competitors, increases the goodwill with your prospects and clients and importantly, allows you to showcase your knowledge. This kind of unique content also improves your discoverability in searches – clients might find your firm during their search for an answer to a legal question.
You're putting your firm at a severe disadvantage if you decide to operate without a website. Having one built for your firm is the easiest and quickest way to increase your firm's visibility and generate more business. A website is a long-term asset that will reward you many times over.
Zaliet provides affordable digital legal marketing for law firms of all sizes and practice areas. We have already built thousands of websites for law firms worldwide. We're different from other agencies because we provide our clients a library of legal content for use on their websites. Our innovative partner add-ons like LawConnect can give your clients more reasons to keep coming back to your website.
See what we can do for you. To provide your clients with the convenience of advanced online services, attract new clients and boost your profits, contact Zaliet by visiting www.zaliet.com