Moves to maintain SG as favoured seat for resolution of int'l and cross-border disputes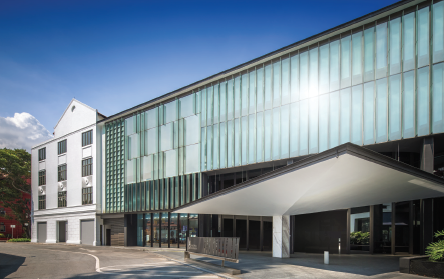 Promoted by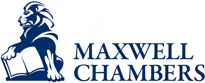 In recent years, Singapore has consistently been ranked as a premier venue for international arbitration.
In recent years, Singapore has consistently been ranked as a premier venue for international arbitration. The Singapore International Arbitration Centre (SIAC) received a record 343 new cases from parties from 56 jurisdictions in 2016, a 27 per cent increase from the cases filed in the previous year. More than 40 per cent of these cases had no connection with Singapore.
The advantages of arbitration as a dispute mechanism for cross-border disputes are widely understood. Parties to a dispute not only enjoy privacy and confidentiality behind closed doors, but also have the freedom to choose their arbitrators and arbitration venue. Typically, the process of arbitration is efficiently managed by experienced arbitrators. Where parties come from different nations, they can choose a neutral seat, so that neither party obtains 'home ground' advantage. Perhaps most significantly, arbitration awards are readily enforceable in almost all nations around the world, thanks to the 1958 New York Convention on the Recognition and Enforcement of Foreign Arbitral Awards.
Singapore benefits from its strategically central geographical location in Asia. Its political stability, respect for the rule of law, trade and business-friendly policies, skilled workforce and use of English as the main working language are among the key reasons why Singapore has become a leading arbitration centre.
Singapore's success has not been an accident, nor its continued ascent inevitable. Recognising this, both the Singapore government and the Singapore profession have taken important steps in 2017 to strengthen Singapore's positioning. Maxwell Chambers has gained a sterling reputation as a great facility for evidentiary hearings, with state-of-the-art connectivity for videoconferencing and live transcription services, in a comfortable and historic building. From the start, it was envisaged that Maxwell Chambers would not only host hearings but be home to arbitral institutions from around the world, and offer office space for arbitrators and arbitration counsel. In June, Maxwell Chambers announced that it would vastly expand its offering by taking over the neighbouring building, one that is equally historic. The refurbished premises will be renamed Maxwell Chambers Suites and add 120,000 square feet of office space. Many of the tenants are expected to be non-Singaporean – testament to the openness of Singapore's legal culture.
These two grand, old neighbours will be connected by a link bridge that will unify them into a single legal precinct. The open courtyards of Maxwell Chambers Suites echo the quadrangles and courts of legal London. The courtyards offer space for lawyers to casually interact during pockets of free time. Nonetheless, beneath the distinguished old facade are state of the art facilities that create a conducive and user-friendly environment for dispute resolution. Clustering arbitrators, arbitration practitioners and arbitral institutions, as well as related ADR institutions, will create a genuine arbitration community in the heart of Singapore's business district, with several business hotels in the immediate vicinity. Within the next few years, it will be served by three different MRT stations, making it one of the best-connected spots in Singapore.
Among the new occupants is the new case management office of the International Chamber of Commerce's International Court of Arbitration. The Singapore office will be its fourth offshore case management office after New York, Hong Kong and Sao Paulo. In similar vein, the Permanent Court of Arbitration will be opening a new office in Singapore, the only one outside its headquarters in The Hague. The office will initially be located in the Maxwell Chambers but will move to the new Maxwell Chambers Suites upon its completion. Both of these developments are significant. The first clearly signals that Maxwell Chambers – and Singapore – is not tied to SIAC (notwithstanding that SIAC is a greatly valued and highly significant tenant) and operates like a successful international airport that serves many different international carriers.
Importantly, it is not just about buildings. Singapore has a common law tradition that as it has evolved, it has also remained deeply responsive to the needs and realities of international business, which itself has changed with changing technology. Timely review and revision of the legal framework has been consistently undertaken. The latest example is the recent legalisation of third-party financing for international arbitration proceedings (and related court and mediation proceedings).
Multinational companies had reported a desire to avail themselves of the same financing and risk management tools offered in certain other major arbitration centres, such as in London. After careful study and consultation with users and counsel, the government proceeded with the reform, and professional third-party funders have immediately responded by setting up in Singapore to serve the expected demand.
Philip Jeyaretnam SC is Managing Partner of Rodyk & Davidson. Appointed Senior Counsel in January 2003 at the early age of 38, Philip specialises in commercial litigation and international arbitration work as counsel, and is described by Legal500 2014 as a 'star' and a 'master tactician'.