How innovative is your dictation solution?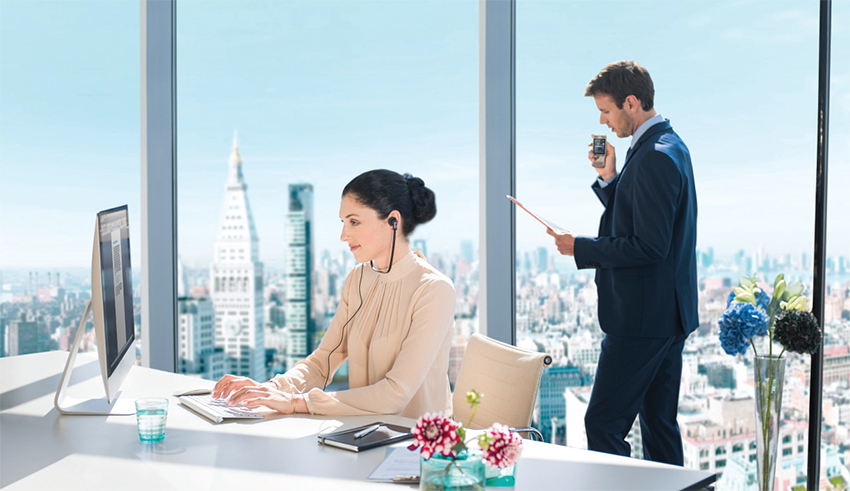 Promoted by Philips

Competitive markets demand efficiency offered through voice technology.
IMPLEMENTING TECHNOLOGICAL innovation as a means of creating more efficiency continues to be a top trend for law firms. Philips Dictation, the global leader in professional dictation and voice technology solutions, will release major enhancements in its new version of Philips SpeechExec Enterprise.
SpeechExec Enterprise is an all-in-one dictation and transcription workflow solution that unites authors, assistants and IT in one platform, that combines hardware, software, apps, additional software management modules and services within one secure and stable installation. The software streamlines the dictation and document creation process, specifically important to legal firms, giving everyone in the process the flexibility they need.
Its customisable, modular structure easily evolves and grows with your company's needs, and concurrent licencing helps to stay in control of IT costs. Start out with a small number of licences and flexibly adapt at any time as needed.
Professional IT infrastructure
The centrepiece of the software is central administration, which is an obvious component in other software, but rare in dictation. With SpeechExec Enterprise, the IT manager is in control of the entire dictation workflow – 24/7 and location independent. Installations can be done through silent setup and support occurs remotely, saving on local support costs. Users benefit from a smooth operation, as the IT manager solves problems before they even affect the user.
The solution offers several optional tools:
Remote management of dictation hardware and the Philips voice recorder app
Workflow automation tools
Statistics on dictation workload to discover bottlenecks and optimize workflow
On top of that, the solution is futureproof and supports your long-term IT strategy. Whether you prefer installation on site, in the cloud or a private cloud to maximise security, SpeechExec Enterprise covers it all. It supports cutting-edge technology, such as Citrix, WTS and MS Active Directory and interfaces to third-party systems.
Smartphone mobility
Above and beyond the established dictation and transcription workflow functionality, authors enjoy greater mobility and location independence when creating recordings.
With the Philips voice recorder app, authors can send dictations securely from their smartphone to SpeechExec Enterprise, check the status of dictations and transcribed documents directly on their phone. They can also benefit from an optional pay-per-use speech recognition and transcription service directly from the app. This comes in handy when documents need fast turnaround, and it also supports the workload in the office.
"The speech recognition service is ideal for those who occasionally want to work with speech recognition. If the content of your dictation is very complex, the professional transcription service will type and return the document within 24 hours. These two options are valued by our existing customers as they are easy to use and available on demand", says Yvonne Kirsch, Area Sales Manager for the Asia-Pacific region at Philips Dictation.
Speech recognition integration and transcription
For speech recognition experts in the legal industry, the software offers an interface to Nuance Dragon Legal, which has an even higher accuracy thanks to industry-specific terminology.
The new version of SpeechExec Enterprise supports a new web access feature. This enables transcriptionists to access and transcribe dictations online from any computer with internet access, making the world their office.
"Legal offices working with Philips SpeechExec Enterprise appreciate the modular structure of the software. It offers great add-ons on a user by user basis – from smartphone dictation to web access for transcription to speech recognition. The IT manager has cost control due to the modular approach and innovative licencing, and can be rest assured of software stability and performance," says Ms Kirsch.
Interested to find out more? Visit https://www.dictation.philips.com/see_australia