International ties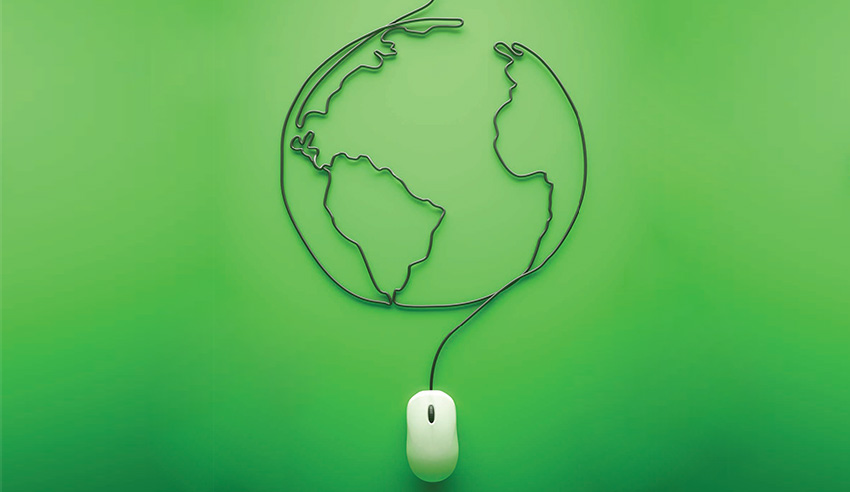 Using e-discovery to make connections across the globe.
There's something to be said about an e-discovery conference that can draw the likes of over 2,000 people from 20-plus countries.
Since its inception nine years ago, Relativity Fest, hosted by the team at Relativity, has grown from its humble beginnings to a must-attend for anyone interested in bettering their processes in a faster and more simplified manner.
With a wide variety of activities like panel discussions, workshops, breakout sessions and hands-on exercises, there is something for everyone at Fest.
And while the crux of the four-day conference centres on e-discovery, there are many opportunities to gain insights and skills for other areas legal professionals are interested in, such as the internet of things and how this will change the way we operate, new roles coming to the forefront like lawyer technologists, the importance and value of instilling diversity and inclusion among teams, artificial intelligence and its role moving forward – plus much more.
With over 170 sessions and 300-plus speakers, the agenda is jam-packed all day, every day. However, it's not just about learning and sharing ideas, Fest also offers some of the best networking opportunities around.
Each night, the team at Relativity hosts an event for attendees, giving those from different parts of the world the chance to meet and make a valued connection over drinks and nibbles. This is especially evident at the biggest evening event in the weekly calendar, held on the Tuesday each year, where attendees are taken to a Chi town hotspot. This year's night of nights was held at the beautiful Navy Pier, where much fun was had by all.
As Relativity CEO and founder Andrew Sieja said in his opening address, Fest isn't about scoping out the competition, it's about building a community – something that the company prides itself on and thoroughly succeeds at.
Lawyers Weekly was lucky enough to nab a spot among those in attendance at this year's Relativity Fest – held between 30 September to 3 October – so over the next few pages we've shared some of the key moments and takeaways, proving this is not just your everyday e-discovery conference.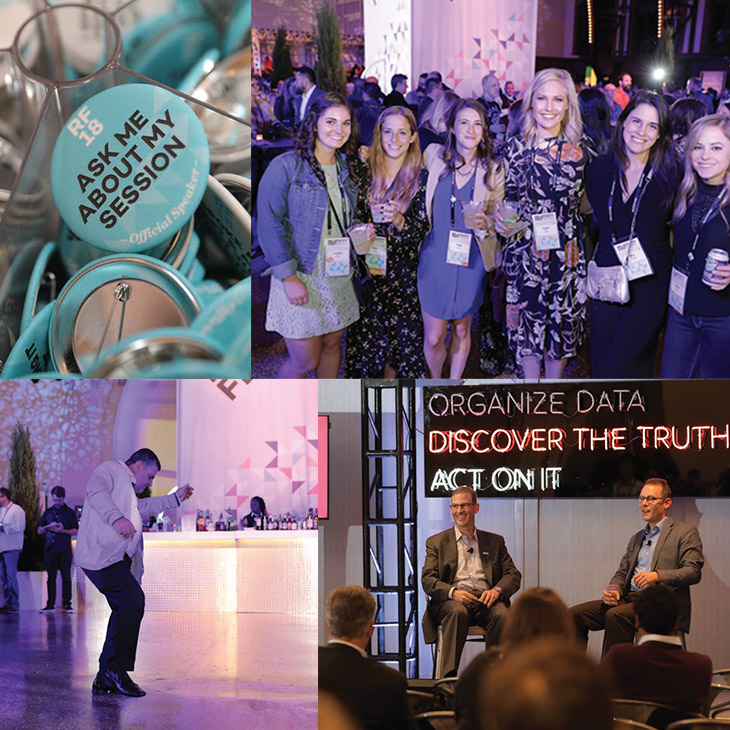 A closer look
With over 170 sessions to choose from, it's impossible to cover everything from this year's Fest, however here are some key takeaways from the following.
The plight of the lawyer technologist
Speakers:
Anne Frye, of counsel, Steptoe & Johnson 
Ryan Flinspach, litigation support analyst, Steptoe & Johnson
As technology becomes more advanced, the need for lawyers with savvy skills in this department does also increases.
This session discussed the evolution of a new role coming to the forefront – the Lawyer Technologist.
In effect, the lawyer technologist is a hybrid role within a firm's legal and IT department that seeks to create greater efficiencies between both sides of the coin.
However, being a lawyer technologist is not without its challenges as those in this role need to navigate two worlds where two different languages are often spoken.
Here are some tips we learned from Anne and Ryan on how to go about it:
"How do we gain their trust? The first thing is to share experiences and success stories. If you can share with them things that might make them feel good about what you're doing, that you understand their role in the process, they're going to look at you a little bit more comfortably," says Ms Frye.
Get your firm excited about the role and what it has to offer
"Lawyer technologists or paralegal technologists are highly underutilised."
"One of the big issues is that many lawyers fear technology and so they don't want to use it. The other side of that is that many IT professionals assume that a lawyer technologist or a paralegal technologist are just a regular lawyer/paralegal and couldn't possibly understand IT infrastructure or the importance of the role in that field," Mr Flinspach explains.
Ms Frye added: "If you can start to give them some advice, some guidance on the way to do things, it makes them feel a little bit better. Now they understand that you know where they're coming from and they also understand that you know how to speak the lingo of the other side."
"Get involved in the really early stages if they'll let you in the matter… Remind them, over and over again, that you're on the same team. You're not trying to steal their work. You're trying to help them and their client," Ms Fyre says.
The Internet of Things from a Legal and Regulatory Perspective
Speakers:
David Horrigan - discovery counsel and legal education director, Relativity
Gail Gottehrer - co-chair, privacy, cybersecurity and emerging technologies practice group, Akerman
Ed McAndrew - partner, Ballard Spahr LLP
Craig Ball - ESI special master, attorney and computer forensic examiner, Craig D. Ball, P.C.
As "one of the fastest growing sources of potential data" it is impossible to have an e-discovery conference without at least touching on the Internet of Things (IoT).
The IoT is creating more headways in data capture than ever seen before and is consequently seeing an influx of privacy considerations coming from individuals and corporations alike.
In this session, Relativity's David Horrigan led the panel in discussing practical technical challenges with the IoT, current issues – particularly the regulation of self-driving cars, and legal considerations that come with such data tracking.
Key takeaways were as follows:
When it comes to cars, there are different levels in the autonomy scale to determine the human input.

Level zero: Where a human driver does everything.
Level one: The vehicle is controlled by a human driver, but some driving assistance features are includes in the vehicle's technology (e.g. power steering/windows).
Level two: Partial automation, or the vehicle has some automated function. For example, it can accelerate on its own, it can steer on its own, the mirrors may beep if the driver is veering out of their lane or if someone gets too close to them; however, the driver assumes full responsibility of all driving tasks and must be engaged at all times.
Level three: Conditional automation, where the driver is still a necessity but, in theory, the car can monitor the environment at all times. The vehicle can do a lot, but a person has to be ready to take over at any time when the signal goes off. According to Ms Gottehrer, this level is often considered "advanced cruise control".
Level four and five: Little human involvement, or the driver assumes some control but is able to hand-over the majority to the car.
Level five: Very little to no human involvement. "As we move close to the level five, you become less of a driver and more of simply cargo in the vehicle. You've probably seen pictures where people are facing backwards and sleeping, and that's the ultimate vision of level five," Ms Gottehrer says.

Approximately 40,000 people die on US roads every years in traffic accidents. 94 per cent of that is caused by human error. Consequently, the openness to autonomous vehicles is rising.
The data collected from driverless cars, and other technologies in the IoT, is already being used in some matters, particularly criminal cases in the US. As Ms Gottehrer notes: "We've already heard criminal cases where it's been used as evidence to show in terms of drug deals - that somebody drove themselves to a drug deal in a vehicle like this. There were cases where someone broke into someone's house, and stole their car, and then put their phone in the connected vehicle, and their data downloaded onto the car, and between that and their Nest cameras at their house, and Facebook profiles, police were able to put together and figure out who these people were. So, this technology already exists; it's being used in criminal cases. It's exonerated somebody who was accused of murdering his daughter. The data showed that timing didn't work, and that he hadn't been there at the time that she died."
Small Teams, Big Technology
Speakers:
Kelly Velisek - senior specialist, customer advocacy, Relativity
Adam Cohen - managing director, Berkeley Research Group
Jonathan Chan - director of technical services, Anexsys
Sharri Wilner - senior client solutions manager, Gravity Stack
As sole practitioners and boutique law firms are well aware, the pressure to drive efficiencies is a constant battle.
In this session, moderated by Relativity's Kelly Velisek, the panel discussed ways in which practitioners are making the most of technology investments and reaping the rewards.
The panellists offered pivotal insight into how smaller operations can leverage cloud technology, analytics and AI "to create lean and mean teams that can tackle large-scale problems without sacrificing sophistication and capability".
1. Cloud technology
The incorporation of cloud technology gives one a competitive edge, according to the panellists, although its implementation is often met with hesitancy, largely due to a lack of understanding.
To combat this, Berkeley Research Group's Adam Cohen recommends properly educating your people.
"The big security breaches so far that we've seen publicly reported have always been the result of some idiotic mistake on the part of the customer," he explains.
"The customer did not understand how to set up the service, or something was secure by default and they unchecked the box for some unknown reason and made some repository publicly known. So, there's a lot more information that's required to make this kind of mal-assistance secure, which is a better solution. That's what I think we need to get across to people who are considering that."
As Anexsys' Jonathan Chan says: "The cloud allows you to innovate at a pace that wasn't ever accessible before".
2. Analytics
Throughout the session attendees heard that, over the next five years, 71 per cent of global organisations plan to invest more in analytics initiatives. Meanwhile, 24 per cent plan to invest in the same amount, and a small five per cent plan to invest less.
"In terms of the way that it's represented in our world, analytics is a piece of artificial intelligence that we use in the IT [department] for discovery," Gravity Stack's Sharri Wilner says.
To go about investing in analytics, the panel recommends putting a small budget aside to build it effectively, noting that once you have the structure in place, you're able to continuously update it in order to achieve the best results.
3. Artificial intelligence (AI)
AI was described as anything that centres on machine learning. Its use in creating efficiencies was underscored heavily by the panel, saying that even at its most basic level, AI can result in a world of benefits.
For Berkeley Research Group's Adam Cohen, there's no way lawyers can avoid artificial intelligence, given that the rate their customers are adopting this kind of technology and expect them to follow suit.
"In some ways, the pace of change for the legal industry, is kind of 'in spite of lawyers' because we all know how resistant they are to change. But with what is going on, over the past few years, and at a pace that is itself accelerating there's no way for them to avoid being affected by this. Because all of their clients are participating in this, and all of their interactions with clients are affected as a result," he says.
"The edge of the legal community that is tech-savvy and that is using this technology are benefiting."
Look Beneath the Surface: Using Proactive Data Analysis to Find What's Hidden
Speakers:
Daniel Pelc - senior manager, Relativity
Bennett Borden - chief data scientist, Drinker Biddle & Reath LLP
Jay Carle - partner, Seyfarth Shaw LLP
Kathleen McConnell - senior counsel, Seyfarth Shaw LLP
By effectively utilising applications, law firms can tune into data and make predications on client and employee outcomes.
Utilising the panel's personal experiences, this session shared insights on how legal practitioners can get started with proactive data evaluation – and use their findings to identify future hotspots.
The panel also shared some of the ways to avoid the pitfalls they've seen along the way.
1. Getting the 'buy-in'
With many lawyers, especially those older and more-established, introducing yet another form of technology can seem like a daunting task. The panel recommended making a case for implementing data capture tools, identifying key success points that will come as a result.
"This is where the value is added," says one of the speakers, in advising how to make your case for using data analysis.
"If you realize, we've got this sociological record about how our client [operates], not just how they do that but how their finance team works and their marketing team and their HR people and where they're running into problems and why are they getting complaints here [then that is a benefit].
"… One of the things we sold our clients on is this kind of proactive analysis. We've got to the point now where we can actually predict with a pretty high 90-degree of accuracy when a person is about to commit fraud."
2. Maintaining ethical standards
Utilising data to make key predictions is a helpful tool for organisations, however it's important not to cross the line into unethical territory.
According to the panel, one of the challenges is making sure applications aren't invading into an employee or client's personal life.
To combat this, some of the panellists say they run algorithms so that their data application only sends an alert when a user is using key words that could signal a red flag, such as the word 'fraud'.
3. Realising the greater potential
As the panel explained, many people think that data capture is a basic tool, without realising its full potential.
As Seyfarth Shaw's Kathleen McConnell explains: "I think that one of the things that we see happen in litigation, as a defendant, is that our teams are often resistant to collect information… I think some of the natural inclination is generally a kind of push back about wanting to get data, and from clients, as well. [However] you should absolutely get involved with collecting it, asking for it, and analysing it. It's a very, very useful tool."
Her colleague at Seyfarth Shaw, Jay Carle concurred, noting that it's important to educate the more hesitant on how their business will prosper with the use of such data.
"It strikes me that once the initial [hesitancies] are overcome, in terms of understanding the data, figuring out how to get it, what is needed, that the 'go forward' can be extremely powerful. It's not just for use in defending litigation, but it could be used to understand risk on a [day-to-day] basis," Mr Carle says.
"Some clients, what they may choose to do is not just give us specific insight, but they might continue to give it to us in the future. In some respects, we kind of become a warehouse for this kind of data. Then you can do proactive analytics on that data [where you may be able to identify upcoming risks], like 'You might have a risk in this area of the country' or 'We see a lot of complaints over things going on over there. Let's look at your hiring practices. Maybe you're not hiring right. Maybe you're not as diverse in this area of the company as you need to be'.
"You can do a lot of proactive analysis to identify risk, and strategically deploy resources, and training."
The Judicial Panel
Speakers:
David Horrigan - discovery counsel and legal education director, Relativity
Justice Tanya Kennedy - New York Supreme Court, New York County
US District Judge Nora Barry Fischer
US District Judge Xavier Rodriguez
Honourable Andrew Peck - retired US Magistrate Judge (S.D.N.Y) and senior counsel, DLA Piper
A tradition of every Relativity Fest is the annual Judicial Panel, whereby the crowd hears from a group of prominent judges.
This year heard from those listed above as they discussed some of the most important legal developments of the year, as well as what to look out for in the next 12 months.
While a lot of the discussion centred on particular cases which have incorporated the use of e-discovery and artificial intelligence, one of the most prominent themes that immerged was the need for greater diversity at the US bench – something that the Australian judiciary is all too familiar with. 
A shift in the paradigm when it comes to diversity in the judicial system is needed, according to Justice Kennedy.
"When we're talking about ability, and also showing initiative, many times women are evaluated. They are evaluated on their experience whereas men, it's about 'What is their potential?' We need to shift the paradigm," she says.
"…Courts should take steps to increase their diversity. Justice is a search for truth. That search will fail if a court does not incorporate a wide array of experiences, facts, and perspectives into its decision-making processes. The case for diversity is especially compelling for the judiciary. How can the public have confidence and trust in such an institution if it is segregated? If the communities it is supposed to protect are excluded from its ranks?
"To deliver justice and ensure its legitimacy, then the judiciary must diversify itself... It's not just about women. It's not just about persons of color. It's about sexual identity, sexual orientation, economic backgrounds, culture, region, and experiences. Once we have this, that is when we can really have true justice." - Justice Kennedy.
Getting the next generation of lawyers involved in the judiciary in the early stages of their career is a must for anyone concerned with its future, Justice Fischer says.
"One of the things that we're doing is encouraging all of the judges in our court to call on a younger person who might be part of a panel of lawyers," she says.
"…We actively serve, for example, in the Academy of Trial Lawyers on their Diversity Committee so that we try to bring more diverse people of all stripes to the Trial Bar, particularly, to encourage them and mentor them and kind of show them the way in various ways.
"Sometimes we hear a client who say, 'We want the lead trial lawyer to make the presentation in the claims construction hearing, or in the suppression argument, or in the discovery motion'. To that end, we say to those clients in corporate America, you need to be able to put these people forward so that they can advance, so that they can learn the ropes, so that they can ultimately be the lead trial lawyer.
"…It's not just the judiciary's problem. It's not just the law school problem. It's also a problem with the legal profession as a whole, as well as law firm structures and the corporations, and the clients. We need to give those young people, give those more diverse people a chance. I think that that can be done, and it can be done fairly easily."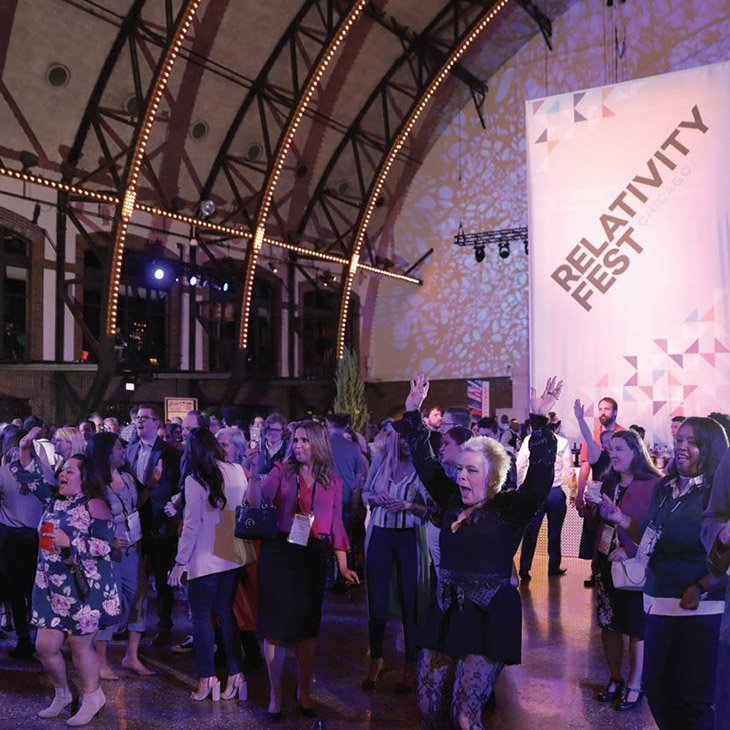 SPECIAL GUESTS
This year's Fest featured two special guest features: Kimberley Motley, founder, Motley Legal Services, and Amy Cuddy, social psychologist and best-selling author.
Guest speaker: Kimberley Motley
As the first Western litigator in Afghanistan, Ms Motley has an impressive story to tell.
Taking to the stage as one of Fest's special guest speakers, Ms Motley told the crowd of her journey in taking a trip to Afghanistan for what started out as being part of a legal education program, to something that shook up her career.
While on her trip, which also happened to be the first time she travelled outside the US, Ms Motley met Westerners stranded in Afghan prisons without representation. The court system, which she noted treats every defendant like they're terrorist, seemed unjust. So unjust that she decided to stay and start defending those who lacked the representation to defend themselves.
With this quest for what she calls "justness" – a phrase which means 'seeks to protect' – and her immersive legal style, known as Motley's Law, Ms Motley has become one of the most successful defence attorneys in the world, boasting a 90 per cent success rate, despite operating in one of the most male-dominated and conservative regions.
Throughout her presentation she captivated the crowd with details of acting on behalf of countless victims, including child brides and ex-soldiers, and proved that if you've got an empowered focus, you can achieve almost anything.
"I want to encourage you to live a borderless life." - Kimberley Motley.
Guest speaker: Amy Cuddy
As a TED alumni and regularly featured speaker on many popular American talk shows, Ms Cuddy oozes confidence and power.
However, it wasn't always easy for Ms Cuddy to present to the masses. She explained to the Fest crowd that while it's now part of her day-to-day job, she struggled initially with finding presence, confidence and power within herself and, in turn, struggled to communicate her value effectively.
Fast-forward some years and Ms Cuddy is now speaking out regularly on how people can become more present, influential, compassionate, and satisfied in their professional and personal lives.
Some noteworthy tips she offered included:
1. Be present in the moment
"When you are present it reveals itself to the other people you're talking to. They may not be able to say, 'Oh, she's really present' but they do notice these things and these things predict outcomes in job interviews, college interviews, even in first dates. These are the qualities that people respond to," Ms Cuddy says.
2. Believe in yourself and your story
"Imagine when you try to sell something that you yourself would not buy, it's not good. People pick up on that. No one wants to buy something from someone who themselves would not buy it."
3. Be confident without being arrogant
"Confidence and arrogance are not the same thing, they could not be more different. Confidence is a tool, it's real, it invites people in, and people want to be around confidence. Arrogance is a weapon; it's what we use when we're not confident."
4. Communicate harmoniously
"The last [tip] is [to] communicate harmoniously, so our words match our body language. When we're telling a story, we're conveying emotion not just through the words but also through our body language, through the tone of our voice, through how much vocal range we have, through our facial expressions, through our non-verbal lower body language – all of those things are universal expressions," Ms Cuddy says.
What is Relativity?
Relativity is a Chicago-headquartered e-discovery software company dedicated to helping law firms, corporations and government agencies across the globe "organise data, discover the truth, and act on it".
The brainchild of founder and CEO, Andrew Siega, Relativity brings all its customers' data together into a single solution so that they're each able to properly manage the ever-growing challenge of rising data volumes.
A recipient of multiple accolades recognising it as one of the best places to work, Relativity aims to continuously evolve its platform to meet the changing needs of its partners. Case in point, its roll-out of RelativityOne.
Since the launch of this product a year and a half ago, the company has seen nearly 30 customers, more than 1,100 active users, over 10,000 workspaces, and a total data footprint of 1.5 petabyte.
In addition to its continuous updates of products, Relativity is also the company behind Relativity Fest, or 'Fest' as its referred to by the frequent Fest-fans. The annual event is held in Chicago where it brings the international e-discovery community together under one roof to learn about the latest developments affecting them and the businesses they work with.